Welcome to the Saint Lucia Hospitality and Tourism Association Inc
As the principal tourism private sector agency in St. Lucia, the SLHTA is responsible for facilitating tourism sector development and management in St. Lucia. The SLHTA is a private non-profit membership organization that functions as the "official organization and national spokesperson" for the hospitality Industry and its wide membership.
President's Message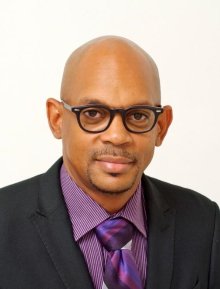 For over fifty-five (55) years, the SLHTA has demonstrated phenomenal leadership, with a proven track record.  Our member-centric association provides support to all members without exception.
We continue to provide great value to our members  through advocacy, training and development, communication and sharing of best practices. As the island's leading private sector association, we are proud of our achievements, the success of our members and their confidence to reinvest in tourism and human development.
Some of our current members date back to the seventies (1970s), such as Villa Apartments, and the eighties (1980s), like Windjammer Landing and Le Sport/The Body Holiday. We thank all our long-standing members for their unwavering support.
During 2020, the association experienced the start of  a global pandemic. This highly challenging period has been the toughest in the history of our organization. As we continue to navigate the ongoing pandemic, along with environmental challenges such as the impact of global warming, the support to our members in the areas of communication, advocacy, and business continuity shall continue to be our priority. This is the value that we bring to our collective membership and representation.
Whilst in office, it is my intention to build on the work of our past Presidents. I will embrace their experience and knowledge, through the establishment of a Past President's Council (PPC). As we approach our Diamond Jubilee on November 23, 2023 we, will continue to ensure that we are constantly evaluating the needs of our members, through use of a research instrument to ensure that our strategic goals are aligned with those of our members, to achieve financial success.
Again, we thank all members for their support; without you, we would not be where we are today. We remain committed to serving you and creating value for your businesses.
Paul Collymore