Saint Lucia's Ti Kaye Resort & Spa is the island's Leading Boutique Resort for 2023. The esteemed award was bestowed to the resort during the 30th World Travel Awards hosted in Saint Lucia.
The 4-star, adults-only resort is located above the secluded Anse Cochon Cove along the island's lush west coast. Famous for its quaint accommodation inspired by nature and outstanding culinary experiences, Ti Kaye Resort & Spa is a favourite among both international travellers and locals. The resort's management team credits this, a series of recent upgrades, and a dedicated staff complement for their win at the World Travel Awards.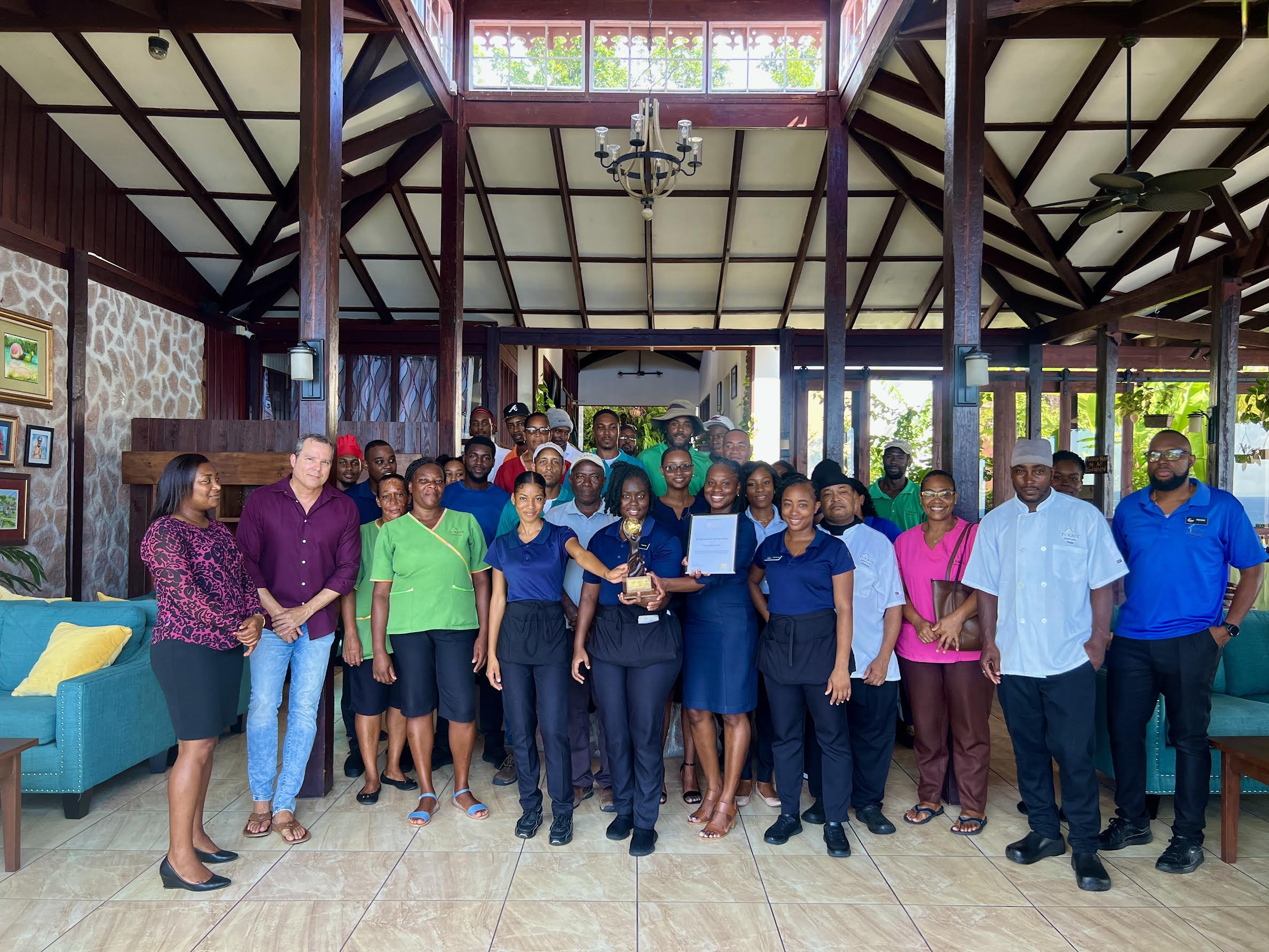 "When faced with the unprecedented challenges of the COVID-19 pandemic and a seven-month closure, Ti Kaye Resort & Spa took the opportunity to enhance our product offering and optimize our operations. We embarked on a series of renovations, incorporated more locally made furniture and added new features like a wood-burning pizza oven. We have invested heavily in renewable energy and environmentally conscious infrastructure like rainwater harvesting, wastewater treatment and low consumption lighting," explained Sales, Marketing and Revenue Manager, Lucia Poleon.
Initiatives outside of the resort's property continue to highlight Ti Kaye's commitment to developing a better Saint Lucia alongside its industry partners. These included an education fund that covers educational costs for children of staff members, charitable donations, and a small farm on property with a generous crop-sharing agreement with a farmer from the surrounding community.
Ti Kaye Resort & Spa has dedicated this award to the staff who are the heart of the resort. Reviews from guests on Trip Advisor and similar platforms show that they are well taken care of by the resort's entire team. "At the end of the day, the men and women who show up to work at Ti Kaye Resort & Spa are at the heart of what we're able to achieve. Their dedication to providing excellent service is what keeps our guests happy, and coming back year after year," continued Poleon.
Ti Kaye Resort & Spa was among five other Saint Lucian properties nominated as Saint Lucia's Leading Boutique Resort 2023. The resort's management thanks everyone who voted and looks forward to maintaining its international reputation. The gala ceremony for the Caribbean & The Americas World Travel Awards was hosted at the Sandals Grande St. Lucian on Saturday, August 26, 2023.