Planning events is not as easy as the finished product looks and feels. In some cases, even a one-day event can take up to weeks from the strategizing to executing stages. Meticulous planning must go into the planning stages to ensure that the clients get what they paid for and were promised. The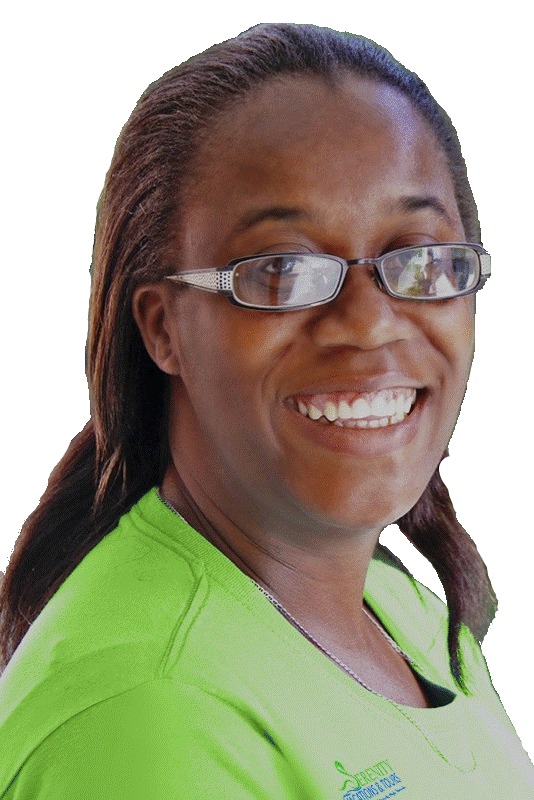 common stages are usually research, design, proposal, organization, coordination, and evaluation.
Sounds like fun, right? Well, it's more work than fun, really. 
For Acacia Dostalie, planning events takes up most of her days. For the past 11 years, she's been employed as an Administrative Manager at Serenity Vacations and Tours, a local company that specializes in creating the ultimate vacation experience. Her daily duties include a great deal of emailing, phone calls, vacation planning for weddings, engagements, anniversaries, accommodations, tours, galas, and dinners.
The job is a hectic one, but the 34-year-old from Castries is familiar with the territory and has years of experience in the sector to her credit. Her journey in the tourism sector started with her often accompanying her sister who worked at a zip-line company in Dennery. Every weekend, especially during summer vacation, Dostalie would go there, and was eventually put in charge of the bar where she served refreshments to the patrons. 
"At the time, I was around 18 years old, so I was a bit nervous," she admits. "After graduating from Castries Comprehensive Secondary School (CCSS), and later Sir Arthur Lewis Community College (SALCC), I was offered a job at the zip-line company as a Reservations Clerk. I stayed there for nearly three years before leaving in September 2010. A month later, I started working at Serenity Vacations and Tours and has been here ever since."
After starting at Serenity Vacations and Tours as a Reservations Clerk, a few quick promotions followed, and she was ultimately made Administrative Manager. Dostalie speaks with a sense of accomplishment as she explains that one of her goals has always been to be involved in planning events. 
"There is a sense of satisfaction in planning an event, seeing it come to fruition, and then moving on to the next one," she said. "There are times when nothing seems to go right before the event, but, when it all comes together, you feel good knowing that the ride was worth it. The positive feedback from the clients is a big plus, too."
Having spent almost half her life working in the sector, Dostalie believes tourism remains a very important source of survival for many. Being involved in planning events, she adds, also gives her the opportunity to showcase what Saint Lucia and Saint Lucians have to offer, especially the interesting aspects that often leave a lasting impression on visitors. 
"For me, that's a big thing. When you're knowledgeable about your island, and can show people that it's more than just a little dot on the map by showcasing what we have to offer, that brings me a great sense of pride and satisfaction. So that's what I endeavour to show my clients: that Saint Lucia is not just about the Pitons and the hotels, but also about our people, our food and our culture," Dostalie explained.
At every stage of the event planning process – as is the case with life, in general – communications plays a central role. As an event planner, Dostalie knows all too well what's at stake should that communication channel cease to function. A stickler herself for keeping communication channels open and clear, she advises anyone hoping to get into the business to follow suit.   
"Communication is a crucial aspect in this business. There's a saying we use in the office which goes, 'There's never a problem, only a failure to communicate.' In an industry as large as the tourism sector, communication is very essential, yet is something we fail at most of the time. Whether it's by paper or text, messages must be able to be tracked and communicated on time to prevent delays and mistakes," Dostalie explained.