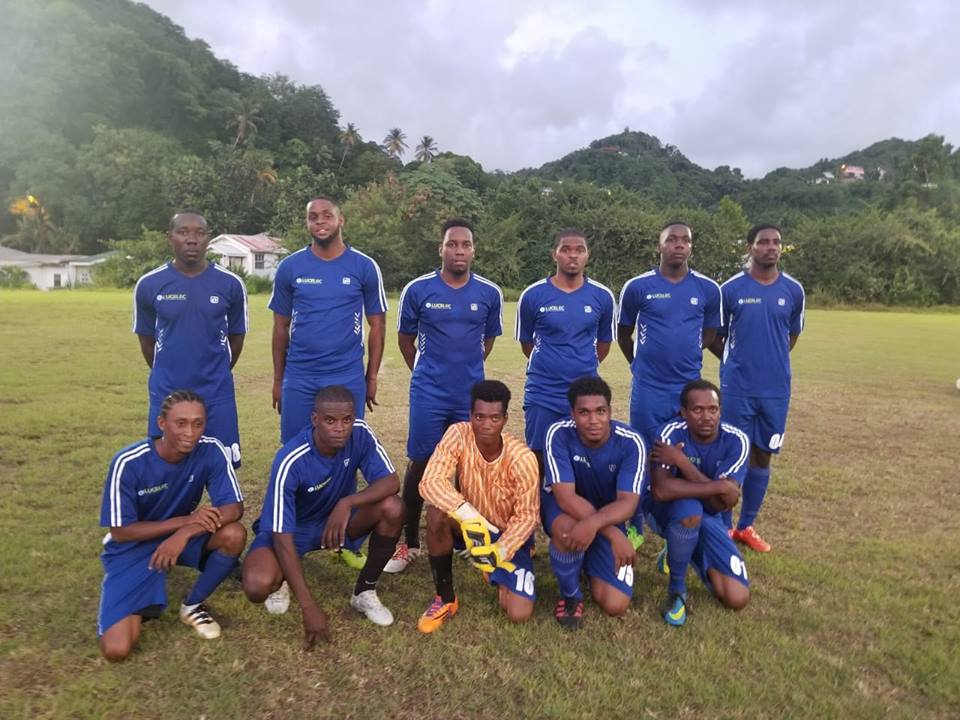 The SLHTA Champions Cup Tournament has moved into high gear as the teams prepare for the final stages of the group matches.
This year's tournament kicked off August 11 and features a medley of 16 teams organized into four groups (Group A, Group B, Group C and Group D). It is scheduled to run over a period of six weeks with matches being played weekly until Saturday, September 22.
So far matches have been played at Marigot Playing Field, Soufriere Mini Stadium, Anse la Raye Playing Field and the La Clery Playing Field. There are still four more matches left to be played before the competition advances to the quarter final stage.
Football enthusiasts and residents from the various communities have been showing up at the match venues to take in the excitement, along with industry managers and professionals who regularly turn out to root for their respective teams.
The Tourism Enhancement Fund (TEF) is the Platinum sponsor of the tournament, which is also being supported by CGM Gallagher Insurance Brokers (St. Lucia) Limited. Once again, they have come on board as the Bronze Sponsor.
In addition, several SLHTA members have generously provided door prizes and other contributions in support of the tournament. They are:
Sea Adventures Inc.
Bay Gardens Marina Haven
Morne Coubaril Historical Adventure Park
The Body Holiday Saint Lucia
Saint James's Club Morgan Bay
Fond Doux Plantation and Resort
Anse Chastanet
DD Auto Imports
Ladera Resort
Coconut Bay Beach Resort
Sugar Beach A Viceroy Resort
Bumper Plus International Limited
Sandals Resorts
Rex Resorts
Treasure Bay Casino
Tet Paul Nature Trail
The tournament's Facebook Page, dubbed SLHTA Champions Cup, has become one of the main outlets for fans to keep track of the action and cheer on their teams. You too can join in the fun and excitement and keep track of the match results by logging into the SLHTA Champions Cup Facebook page to share and enjoy all the great photos and videos, plus information about the matches, which are posted there regularly. Updates are also available on Saint Lucia Sports Online.
The SLHTA is committed to doing all we can to create opportunities for members and their staff to enjoy grass roots football and, at the same time, develop active and healthy lifestyles.
Thank you to all the colleagues, friends, residents and other supporters who have been attending the matches and supporting the players throughout the tournament.
Best of luck to the teams as they gear up for the finals!