Saint Lucian appointed Pastry Chef at Sandals Regency La Toc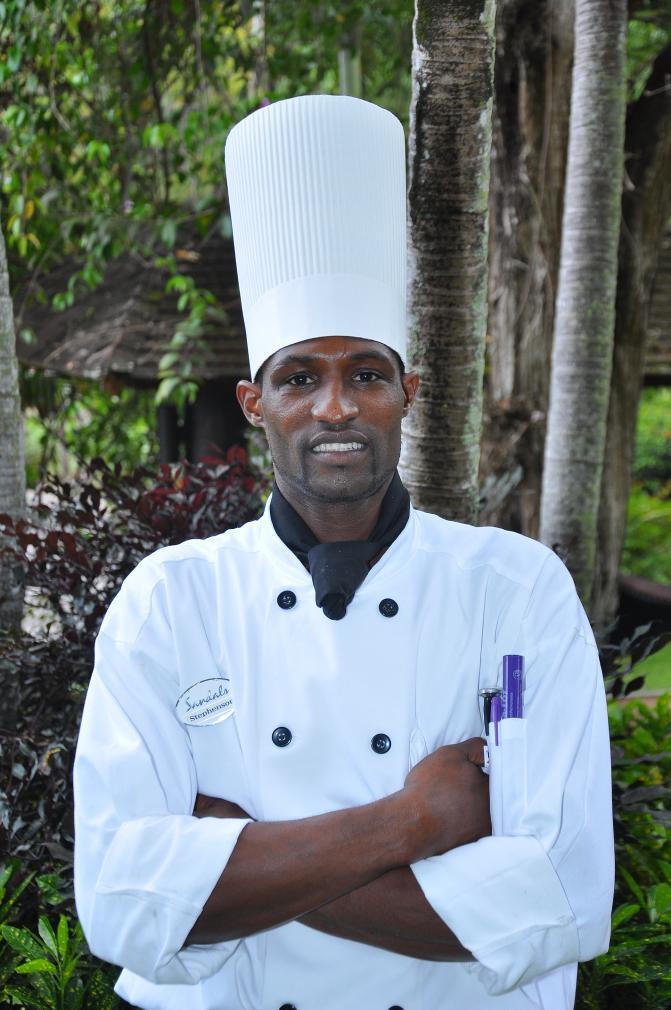 LA TOC –In a position that is not common to Saint Lucians, Stephenson Charles from Castries reigns as king.
The world-renowned Sandals hotel – the largest investor in Saint Lucia – has bestowed on him the title of Pastry Chef at its La Toc hotel.
His ascendancy is not only historic but comes through 19 years of ambitious toil.
From his early days as a baker, Charles' eyes were set on the top job – a post he was groomed for two years as acting pastry chef.
Charles was groomed by a diverse group of Pastry Chefs from around the world who all helped to shape the young St. Lucian's dexterity.
"This is a dream come true for me," Charles said. "I am really excited to have made it so far. It is challenging but I absolutely love the challenge.  As a young person I hope this could be an inspiration for many St. Lucians aspiring to be Pastry Chefs."
While Charles aims to inspire those coming after him, from the looks of it he is already an inspiration for those who have gone before him.
Mentor Valmore Brown in his role as Executive Chef for Sandals Regency La Toc found it difficult to contain his admiration for the young man.
As with most teachers, the student's enthusiasm and passion was a key buttress for the mentor's results.
"Charles' talent and character have always been his strongest pillars and I am confident that his official appointment in leading the department will unquestionably yield much dividends for Sandals La Toc," the Executive Chef said.
With a certain St. Lucian charm, the new Pastry Chef at Sandals La Toc is expected to be off to delectable realms never attained before.
END.