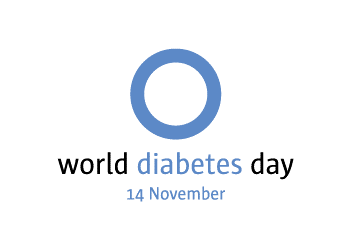 Under of the International Diabetes Federation (IDF) the St. Lucia Diabetes and Hypertension Association (SLDHA) along with many other member Associations worldwide is commemorating Diabetes Awareness Month (DAM) in November. Special emphasis will be placed on World Diabetes Day, November 14. The focus is on the importance of starting the day with a healthy breakfast to help prevent the onset of type 2diabetes and effectively manage all types of diabetes and its complication. Our theme this year is "FAMILY and DIABETES" and the slogan "DIABETES CONCERNS EVERY FAMILY".
For 2018 a number of activities have been planned including town hall meetings, a health fair at Constitution Park and a repeat of the moonlight walks which were both a huge success. We are again collaborating with the World Diabetes Foundation (WDF) to organize the Moonlight Walk for Castries, Soufriere, Vieux Fort, Dennery, Micoud and Gros Islet on Wednesday, November 14th from 5.30pm.
The proposed route for
1. Castries starts at Derek Walcott Square on Bourbon Road, onto Brazil Street, onto Chaussee Road, down into Jeremie Street, onto John Compton Highway and ends at Serenity Park.
2. Soufriere from Cool Breeze Gas Station to the Soufriere Water Front.
3. Vieux Fort starts Outside the Vieux Fort Primary School, down the Promenade, right into Bruceville, right onto New Dock Road, left into Shine Drive, left down Clarke Street, right into Commercial Street right by N.I.C. Building, right up Theodore Street, left onto Clark Street the onto the Vieux Fort Town Square.
4. Micoud starts at the Micoud Playing Field onto the Highway the UP the Line onto Philadelphia Row, then onto New Row back to Up the Line the back to the Playing Field.
5. Dennery starts at The Multipurpose Center onto the Highway, into La Pointe, onto High Street and back to the Center.
6. Gros Islet starts at IGY Marina unto the Highway turn into Dauphin Street onto Marina Street then onto Church Street the Marie Therese Street the back to Dauphin Street Junction.
A Moonlight Walk was chosen over the conventional early morning walk to enhance the awareness of diabetes and its ensuing complications.
We hope to have at least eight hundred (1000) walkers in Castries, Vieux Fort and Soufriere. There will be an end of walk activity.
We therefore extend an invitation to NIC to participate in the walk. Registration forms can be obtained at SLDHA office or call 452-7693 for further information.
T-Shirts cost $20.00
Lights cost $5.00
There will also be additional items available on the night.