(Ministry of Tourism)- Ms. Terina Bretney has emerged winner of the 2023 National Tourism Public Speaking Competition, which has earned her the title of Junior Minister of Tourism for the period 2023 to 2024. In addition to her new title, Terina was awarded a laptop valued at two thousand dollars; $2500 cash, a partial scholarship to Sir Arthur Lewis Community College, and the winning trophy.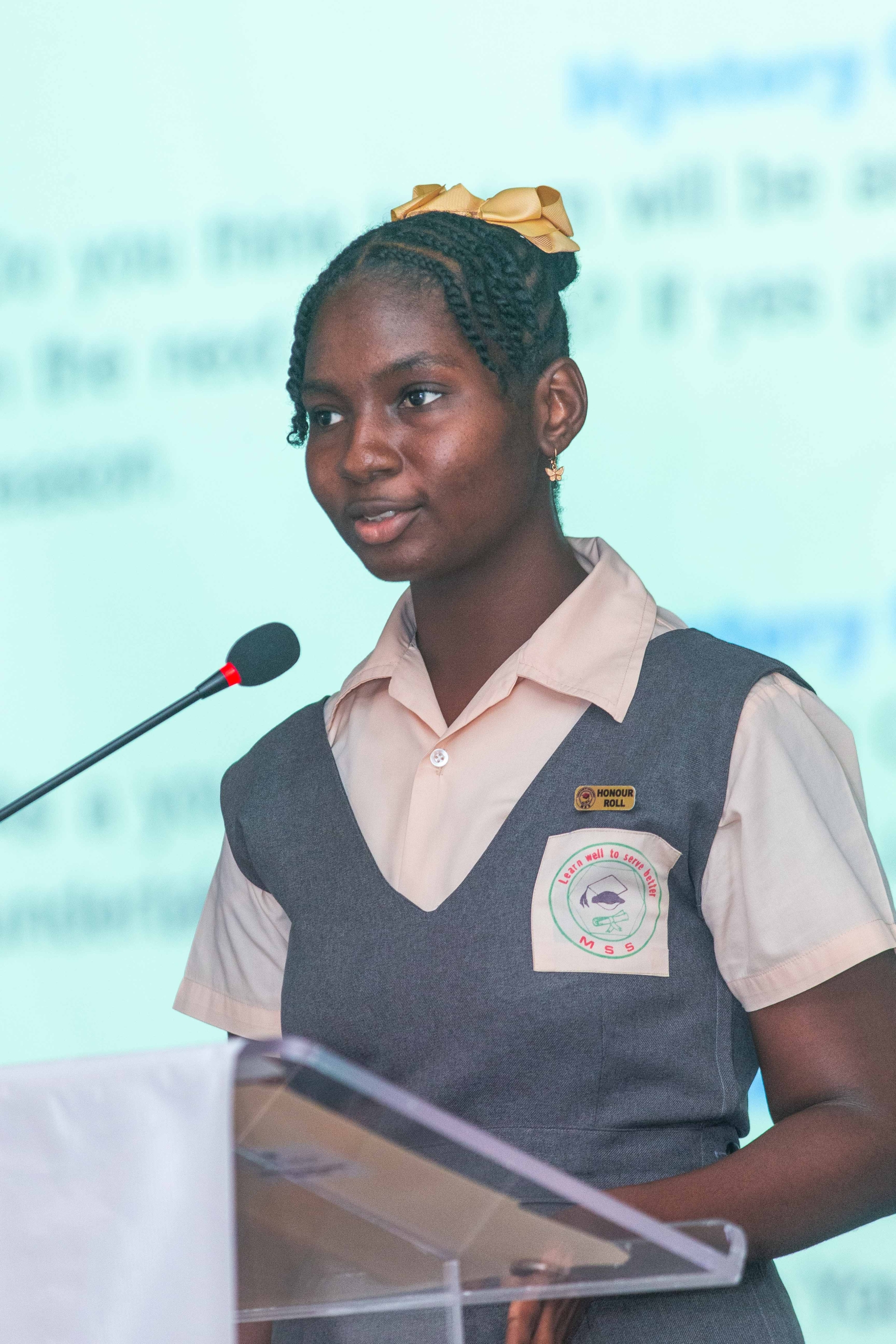 Ms. Terina Bretney is a fifteen (15) year- old student of the Micoud Secondary School, who has a love for figures and technology, which aligns perfectly with her favourite subjects; Electronic Document Preparation and Management, Principal of Accounts  and Mathematics. Outside of her academic pursuits, Terina is often found dancing with great enthusiasm and joy with her dance group, Micoud Youth Dance Academy.
Notwithstanding, her passion for figures and dancing, as the new Junior Minister of Tourism, Terina eagerly anticipates broadening her knowledge and comprehension of tourism in Saint Lucia and the Caribbean Region. More significantly, Terina believes that "the input of the youth in tourism can bring about new ideas and possibilities for further development of Saint Lucia's tourism industry". Therefore, she aspires to serve as a role model for young people while advocating for their interests and amplifying their voices within the tourism sector.
As the Junior Minister of Tourism, Ms. Bretney will be representing Saint Lucia at the Regional Tourism Youth Congress scheduled for October 9-13, 2023, in the Turks and Caicos Islands. Upon her return, Terina will be given the opportunity to shadow the Minister for Tourism, Honourable Dr. Ernest Hiliaire on many tourism-related assignments including inaugural cruise calls, launches of tourism projects, and, above all, actively encouraging initiatives geared at encouraging the involvement of youth in the Tourism Sector.
Stay connected  on Ms. Bretney's journey as the Junior Minister of Tourism through our Facebook page Ministry of Tourism Saint Lucia.