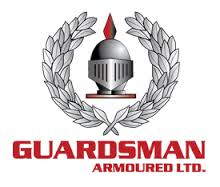 November 20, 2014 St Lucia, WI — The IGY Rodney Marina in Saint Lucia, one of the Caribbean's leading centers for yachting and sports fishing, has enhanced its security services by partnering with Guardsman St. Lucia Ltd. The official security-handover took place on Monday, November 17.
General Manager of the IGY Rodney Bay Marina, Simon Bryan said, "The marina is committed to continuing to provide a safe and secure environment for visiting yachtsmen and other patrons. This is underlined by the decision to choose Guardsman as our security contractor. Guardsman have a great reputation of being one of the most professional security contractors on St Lucia and has a reputation for excellence. The importance of providing a secure environment, where people can relax and enjoy the social arena presented by IGY Rodney Bay Marina is a key priority for my management team".
The requirement of Guardsman to conduct a full-site survey prior to the signing of a contract is a credit to their professionalism. During the survey, a number of enhanced security procedures were identified and these have now been implemented and will enhance the security of both the IGY Shipyard and the Marina.
"Of particular significance is the introduction of maritime patrols in the marina and the lagoon, as well as a canine patrol in the shipyard.  Extra CCTV has also been introduced," Bryan added.
Managing Director of Guardsman St. Lucia Limited, Tim Augustin, said the IGY marina plays a major role in Saint Lucia's tourism industry and the security of their patrons is very important, both to them and the industry.
Augustin added, "We are therefore extremely pleased to be partnering with IGY Rodney Bay Marina, to provide the required level of customer facing security service to all their clients. We are very aware of the far-reaching implications if there is a lack of confidence in our ability to supply this service.  Guardsman being the largest security entity, both in St. Lucia and the English-speaking Caribbean, with an approximate 40-year history in the security business, has the experience and wherewithal to do the job."
About IGY Rodney Bay Marina
Nestled on the north side of the stunning island of St. Lucia is Rodney Bay Marina, a premiere yachting destination.  Considered one of the Caribbean's leading centers for yachting and sport fishing, Rodney Bay Marina offers yachters 253 slips and a 4.5 acre boatyard, as well as excellent accommodations for mega-yachts up to 285 feet with drafts of up to 14 feet – all in a well-protected hurricane-safe haven.  Onshore, the world-class property offers an excellent recreational area with a swimming pool as well as outstanding retail, restaurant and entertainment options.
With a wide spectrum of amenities within easy access, including shopping centers, banks, car rental agencies, restaurants, internet cafes, and reliable, on-site customs and immigration offices, Rodney Bay Marina is truly a full-service marina and boatyard that offers yacht owners, captains and crew a wonderful home away from home.
Through the years, the Rodney Bay Marina has become the center of yachting tourism on the island of St. Lucia, complementing the luxury hotels and condominiums which support its northern tourism belt.  It is also the perfect finishing line for the famous Atlantic Rally for Cruisers (ARC), a grueling 2,700 nautical mile voyage undertaken by more than 230 yachtsmen each year. ARC begins in Spain's Canary Islands and for nearly 20 years it has ended at the Rodney Bay Marina.
Rodney Bay Marina is an official port of entry with immigration and customs' offices. It is a full service facility with 253 berths – each with individual meters for electricity and water. The dry dock facility accommodates up to 120 boats with on-site workshops for wood, fiberglass, aluminum, stainless steel and bronze. Duty free fuel is available for outgoing boats and there is a well-equipped duty free chandlery on site.  The ensemble of great beaches, nearby restaurants and enticing shopping malls are added incentives to stop in beautiful St. Lucia's Rodney Bay Marina.