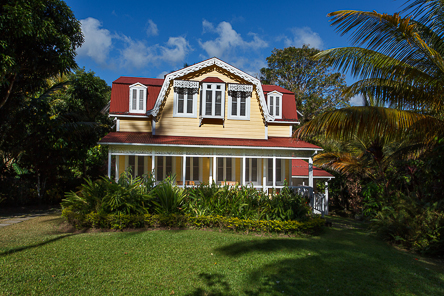 We could not be more excited to announce that Fond Doux Holiday Plantation & Resort has won a 2016 World Boutique Hotel Award!
This is the second year in a row Fond Doux has been acknowledged by Boutique Hotel Awards, which awarded the resort a 2015 World Boutique Hotel Award. This award acknowledges boutique hotels with special uniqueness and excellence, evaluated personally by members of the Boutique Hotel Awards judging team.
"We could not be happier to win a second World Boutique Hotel Award," says Fond Doux co-owner Eroline Lamontagne. "To win such a prestigious award for a second time in two years, we are truly blessed. We couldn't be more proud of our team."
In addition to the World Boutique Hotel Award itself, Fond Doux has been featured among top boutique hotels worldwide when it comes to sustainability.
"Our vision has always been to be as environmentally conscious as possible," says Lamontagne. "Fond Doux is the only true organic resort on Saint Lucia, and the only resort engaged in true eco-friendly building practices and cultural preservation."
2016 has been a banner year so far for Fond Doux, after recently earning additional awards and accolades including a TripExpert 2016 Editors' Choice Award, a fourth consecutive Certificate of Excellence from Tripadvisor for both hotel and restaurant, and a third straight Travel Weekly Magellan Award.