By Stan Bishop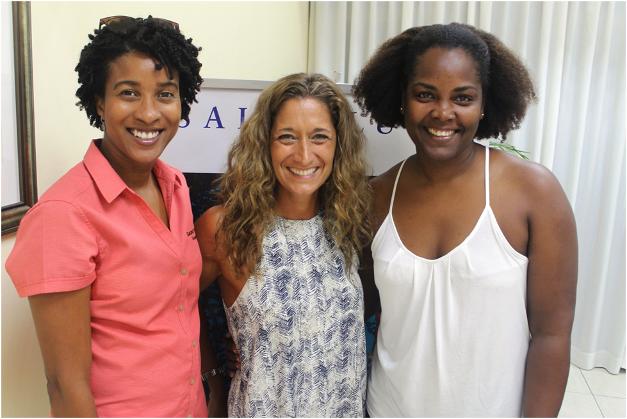 PHOTO 1: (From left to right) Divers Lorde, Diaco and Martyr believe the benefits of underwater photography are as limitless as the sea itself.  [PHOTO: Stan Bishop]
Capturing and showcasing Saint Lucia's underwater scenes as a way of attracting international attention and economic spinoffs came into sharp focus with the hosting of the inaugural Dive Fest which ran from September 10-17.
The festival was organized by various organizations, including the Saint Lucia Dive Association, Saint Lucia Hotel and Tourism Association (SLHTA), Saint Lucia Tourist Board (SLTB), Flow, Hummingbird Beach, Sandals and Sugar Beach, A Viceroy Resort.
Professional underwater photographer from Roatan Underwater Photography, Francesca Diaco, who does underwater shoots across the globe, was contracted to photograph Saint Lucia's underwater scenes to help promote the island's diving sector on the world stage.
Diaco, who has nearly two decades of experience in diving and photography, said she started doing professional underwater shoots and writing for magazines about 11 years ago. She also does marketing blitz for companies and specializes in personal training, often online. Her huge following on social media is also what organizers hope will work well in getting the message about the island to key markets.
"I conduct underwater photography trips to various places around the world, training people throughout those trips. So they get to dive and learn underwater photography and have a great time," Diaco told The VOICE.
The VOICE spoke to Diaco on Wednesday as she conducted an interactive photography session at Bay Gardens Hotel in an effort to get local photographers interested in either getting into or improving their underwater photography.
"Essentially, the more people that are exposed to the beauty of our oceans, then the more people will be inspired to get involved in protecting them and experiencing them firsthand," Diaco explained.
Diaco said the festival is an excellent idea in getting people to the island. In fact, she hopes to start running underwater photography trips here soon, having let Saint Lucia slip through her fingers for years.
"Having been in the industry for 16 years, I'm pretty much in the know about all the diving hot spots," Diaco said. "But Saint Lucia really stayed off my radar. So I feel really passionate about helping promote Saint Lucia's world-class dive destinations. So I'm really excited at being here."
She also had some basic tips for underwater photographers: "People don't get close enough to the subject. They try to shoot something that's 15 or 20 feet away. You have to be within close proximity of your subject because water is very dense and you lose a lot of light. So in order to get a nice and clear picture with colour and good exposure, you have to be super close. The other thing is that people sometimes shoot down on their subject. That's the worst thing that you can do. You always need to shoot at least level to your subject or at a slightly upward angle. Those are the two best tips."
Secretary of the Saint Lucia Dive Association, Eget Martyr, said some of the highlights of the one-week festival included an underwater photography competition, treasure hunt and lionfish derby. She said the festival became necessary as a means to an economic end.
"Over the years, we've noticed that there's low occupancy at hotels during September, which directly affects us as dive operators and diving enthusiasts. We decided to host the festival during which we would offer lower rates on our packages in order to attract tourists to come here. Because we're in the hurricane season, many people tend to shy away from coming to Saint Lucia during this time. So we're trying to make it more attractive for them to come," Martyr explained.
Martyr said that at her last count, there were nearly 40 diving instructors in Saint Lucia. That number might seem miniscule, however she said many have gotten job opportunities beyond Saint Lucian shores because of their experience.
"We're all excited about the prospects for next year's festival. A number of travel agents were in Saint Lucia to participate in the festival and they've already begun to get packages together for next year," Martyr said.
Despite Dive Fest being a new market, Martyr said the prospects of it expanding and increasing economic activity are enough to make it an annual event.
Over the years, Martyr said, photographers in Saint Lucia who initially started out as underwater photographers have since moved onto photographing events while others who started out with events have switched to underwater photography. Nevertheless, she believes that being adept at both underwater and land photography is a competitive advantage.
SLHTA's Marketing Manager for Special Markets, Jem Lorde, said the key aim of Wednesday's session was to show photographers that there are more opportunities available apart from shooting on land, especially with Saint Lucia having some of the best diving sites in the Caribbean. She said anyone with a camera should be cognizant that there is a full spectrum of photography that they have not even tapped into.
"I'm a diving instructor myself and have being diving for 15 years. Having seen other dive sites in other parts of the region, I can safely say that they have nothing on Saint Lucia. Our diving experience is really second to none in the Caribbean. I think Saint Lucia has a fantastic dive product and we just need to find that strong brand that can attract people," Lorde said.
President of the Association of Professional Photographers of Saint Lucia (APPS), James Adjodha, admitted that while some members of his association are dive-certified, APPS will be making a strong effort to encourage its members to get into that area.
"Without a doubt, the interactive photography session has been an eye-opener for us photographers. Underwater photography is virtually a totally untapped market here despite Saint Lucia being one of the leading dive destinations in the Caribbean. So we need to do more to tap into that market. But the session has definitely been a boost for us to do so," Adjodha said.
Adjodha, co-owner of Wavemaker Photography, said that with the growing demand for professional photographers, any added dimension to the photography spectrum redounds to the sector becoming more vibrant, varied and sustainable.
"Saint Lucia is not just about the Pitons and Pigeon Island," Adjodha said. "We have an entire underwater world that needs to be explored, documented and showcased around the world. This seems just the time for us to get our feet wet and take the plunge."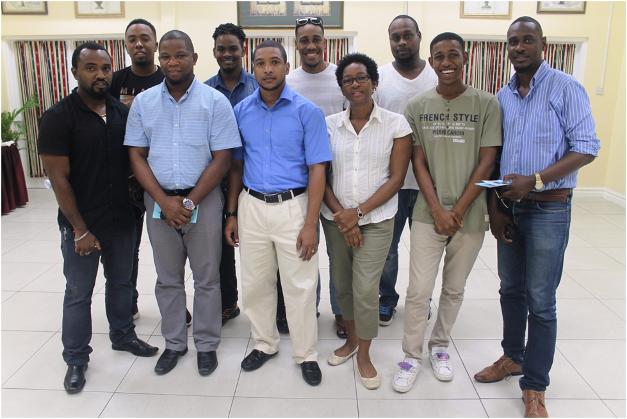 PHOTO 2: Some of the photographers who participated in last Wednesday's interactive photography session. [PHOTO: Stan Bishop]