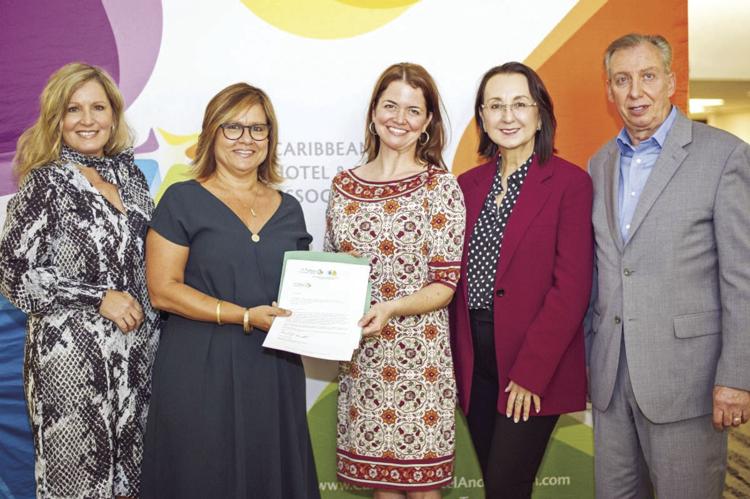 The Caribbean Hotel and Tourism Association (CHTA) has teamed up with one of the world's leading environmental organizations, The Nature Conservancy, to help create a more resilient Caribbean, where tourism thrives while communities benefit and natural resources are used sustainably.
"It's a perfect match which brings together CHTA's private sector members and The Nature Conservancy's enormous science-based capacity for protecting the lands and waters on which all life and our industry depends," said the association's Chief Executive Officer and Director General Frank Comito, who together with Marci Eggers, The Nature Conservancy's deputy director of the Caribbean Division, signed a memorandum of understanding earlier this summer, which remains in force until June 2021.
The Nature Conservancy, a nonprofit organization, is currently active in 17 Caribbean countries and territories, where it is committed to protecting the ocean and coasts, safeguarding against the impacts of climate change, and restoring and conserving coral reefs.
The memorandum aims to broaden awareness of the value of coastal and marine resources and to promote education, both for tourists and the tourism industry, on the importance of protecting and restoring these resources for the well-being of future generations in the Caribbean, according to a news release. The organizations will develop action plans together and leverage staff, budgets and funding to implement them.
"It is in the best interests of both our organizations to work together to educate the broadest constituency on the value of preserving the beautiful coastlines, reefs and waters of the Caribbean for future generations. The agreement advances these efforts through collaboration, communication and activity implementation," said Eggers in the news release.