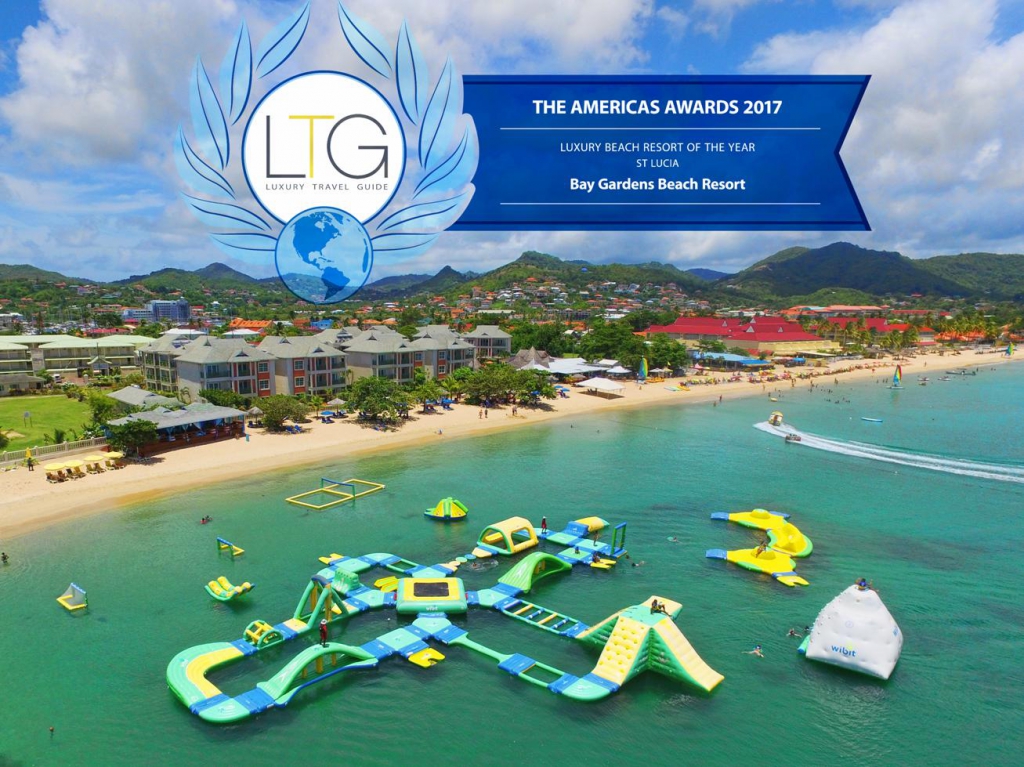 The locally owned and operated, Bay Gardens Beach Resort and Spa located on Reduit Beach, Saint Lucia,  announced today that the award-winning company has added a very special award to their collection – the Luxury Beach Resort of the Year for 2017 by the Luxury Travel Guide.
The Luxury Travel Guide Awards represent the principle of travel and tourism achievement, championing the best in their respective fields; therefore the management and team of the Beach Resort is very proud to come out on top.
"This is certainly an honour and a testament to the luxurious service we provide to each and every guest who comes to our beach resort", remarked Executive Director of Bay Gardens Resorts, Sanovnik Destang. He continued, "We have a very dynamic team and amazing management and staff who continue to support and offer an unforgettable experience to our guests and for that we are very thankful".
This year saw an unprecedented number of shortlisted companies, providing strong competition in every category for the Luxury Travel Guide Awards. All winners were subject to the same rigorous assessment criteria, carried out by industry professionals to ensure that the most deserving firms and individuals walk away with one of the prestigious accolades. Previous winners include Sandy Lane, Barbados, Marriott Aruba Resort & Stellaris Casino in Aruba and Trident Hotel in Jamaica.
Bay Gardens Beach Resort and Spa will be featured in the "Awards Winners Guide", which will be distributed to over half a million people around the world. The resort management and team would like to thank their directors, partners, management, staff and guests for their continued support and loyalty.