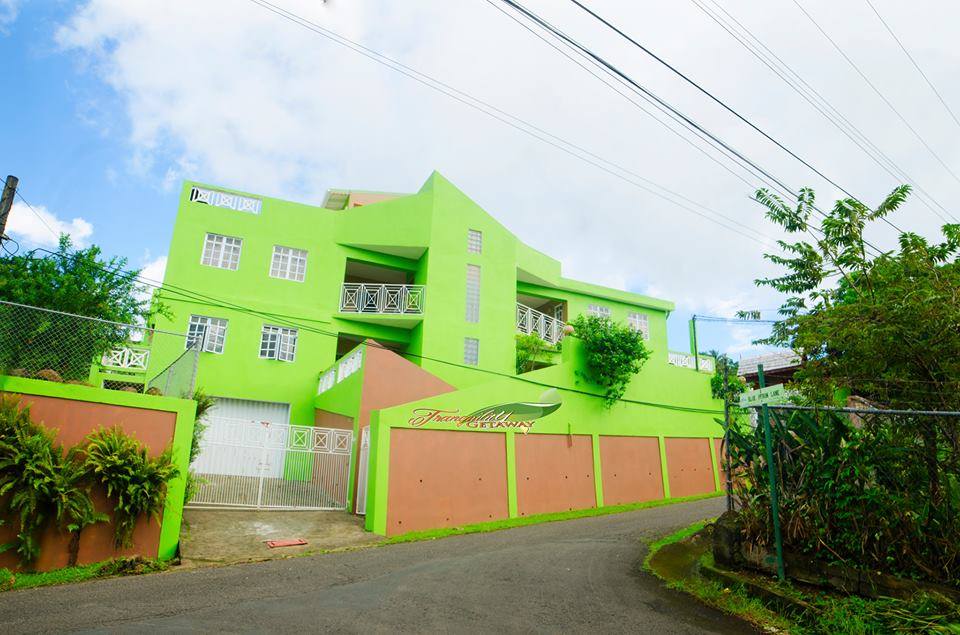 Name of Property: Tranquility Getaway Ltd.
Property Description: Tranquility Getaway offers casually elegant accommodations in a relaxed healthy atmosphere with panoramic ocean views, conveniently located on Morne Fortune in the capital city Castries. We are a short distance from the ferry terminal, regional airport, historical sites, restaurants, beautiful beaches and everything "town" has to offer. Our 12-room apartment style guesthouse includes single and double units with self contained kitchens that are ideal for singles, couples, families and business travelers. All rooms have private baths, A/C and Television, plus complimentary Wi-Fi which is available throughout the property. Included is our sensual Bridal Suite designed and decorated with Love. Tranquility Getaway also features a sun terrace with beautiful ocean views, a conference/meeting room, as well as an outdoor swimming pool. We can accommodate families and larger groups for retreats, wedding receptions and conferences.
We are a small local family business who prides itself in being environmentally friendly with a focus on health and renewal.  All our rooms are personally decorated in bold beautiful colors with a touch of nature.  Whether you need to stay for one night or several weeks – arrive as a guest and leave as family!
Owner: Mr. Byron James, Manager – Ms. A. Lindberg
Email Addresses: reserve.tranquility758@gmail.com, tranquilitygetaway758@gmail.com
Telephone Numbers: 452-8995, 285-3098
Facebook: Tranquility Getaway Ltd.