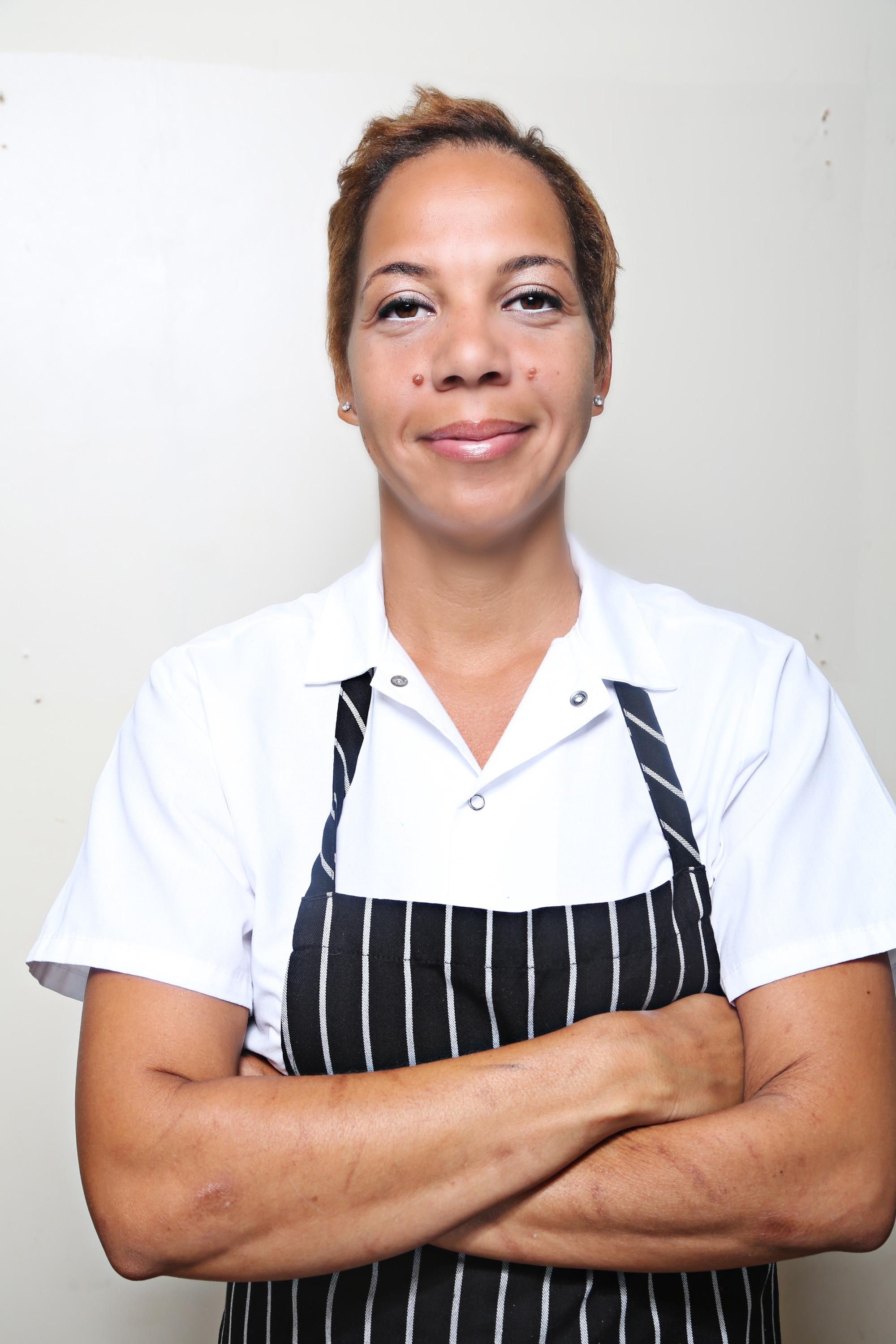 Nina Compton is a native of Saint Lucia and the daughter of Sir John and Lady Janice Compton.  She is a graduate of The Culinary Institute of America (2001) in Hyde Park and  Nina began her professional journey at Daniel in New York City, working and learning alongside Daniel Boulud and Alex Lee.
After moving to Miami, she had the privilege of working alongside South Florida's top toques including Norman Van Aken at Norman's and Philippe Ruiz at Palme d'Or. Eventually, Chef Compton was recruited to Casa Casuarina (The former Versace Mansion), a private club and intimate boutique hotel in Miami Beach where she rose from Sous Chef to Executive Chef of the exclusive, highly-acclaimed restaurant.
The excitement behind the renovation of the famed Fontainebleau Miami Beach in 2008, combined with the chance to work with Scott Conant at Scarpetta, lured Chef Compton to the iconic property where she joined the pre-opening team as Sous Chef. For over three years she continued to excel as a chef,    becoming a key member of Scarpetta's culinary team. Chef Compton took over the lead role in the   Scarpetta kitchen in April 2012, introducing new items to the menu while maintaining the restaurant's high standards and four star rating."Nina Compton's rise to the helm of Scarpetta at Fontainebleau was a    natural decision.
Nina placed in the top two of Top Chef Season eleven and won fan favourite.
Saint Lucia Top Chef Nina Compton-Miller
Facebook: https://www.facebook.com/chefninacompton
Twitter: https://twitter.com/nina_compton
Instagram: http://instagram.com/ninacompton