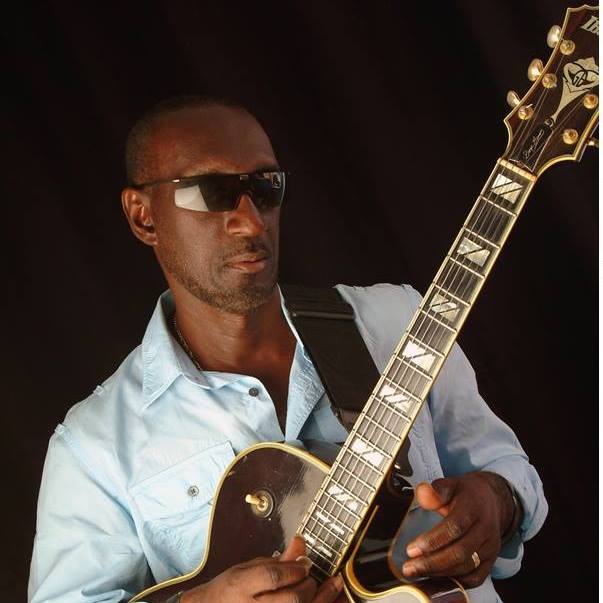 As a musician, producer, arranger, composer and performer, Ronald "Boo" Hinkson has been making sweet music in his homeland 'Simply Beautiful' St. Lucia for more than three decades. His mother was instrumental in his early musical development having taught him to play the guitar. Growing up as an island boy, listening to jazz, provided the background for fusing jazz with Caribbean rhythms evidenced by his approach to music. His unique styling on the guitar moves from one musical genre to another with consummate ease.
Hinkson formed the well-known Tru Tones in the 60s comprising his brothers and friends. The group had a following much like the Beatles in the UK in their time. The group recorded its first album in the 70s. The group recorded a total of five albums and six singles including, "Burning Eyes," "Hungry Belly," and a remake of Hot Chocolates "Sexy Thing."
When the group broke up, Hinkson continued performing as a solo artist. In the process he set up his own session bands and began leaning towards Jazz music. His first solo CD, Alive and Well was released in 1995, containing a blend of Jazz with a Caribbean and R&B twist. Recently he released a Calypso album featuring both Trinidadian and St. Lucian artists. He has written songs for both himself and others. These include Reggae, Calypso, Soca, R&B and Blues. One of his reggae songs made it on the British reggae charts in 1998.
Among countries he has toured extensively are: Germany, Canada, the United Kingdom, and the United States of America. Frequent performances at the Caribbean's Jazz Festivals have made him a household name throughout the region.
Hinkson has opened for guitar greats such as George Benson and Kenny Burell
Check out his Website: http://www.boohinkson.lc/