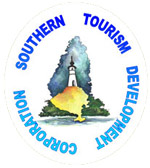 Company Description:
The Southern Tourism Development Corporation (STDC), formed in 1998, is a registered non-governmental, non-profit organization which co-ordinates the development and advancement of touristic activities in the south of St. Lucia. Membership of the STDC comprises a wide range of different individuals, companies and corporations.
To stimulate and facilitate tourism development in Vieux Fort and its environs through mobilization and utilization of public and private sector resources for advocacy, product development and promotion of the south as an integral part of St. Lucia's tourism product.
The STDC envisions that tourism, in its fullest sense, should embrace the available cultures, sites and activities as well as the experiences and skills of the people. From a community-based standpoint, it should encourage local ownership and provide opportunities for small businesses e.g. small hotels and guesthouses. From a sustainable-developmental standpoint, tourism should conserve and respect the assets; human and physical, on which it relies and provide facilities e.g. recreational and educational that are accessible to all St. Lucians. These elements combined should result in an improved sense of pride about St. Lucia in general, and the south in particular. In essence the vision mirrors a form of tourism which celebrates the people and places of the south.
Contact: 1 – 758 – 454 – 3822