Bay Gardens Inn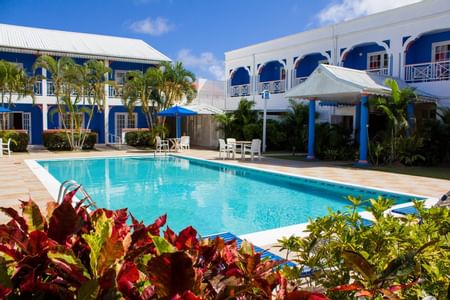 Name of Property:  Bay Gardens Inn
Website: http://www.baygardensresorts.com
Telephone: (758) – 457-8046
Distance to UVF Airport: 47 miles (1 hour 20 mins)
Distance to GFL Airport: 7 miles (20 mins)
Number of Hotel Rooms: 33
All- Inclusive Plan available: YES – Supplement
Nearby Attractions: Splash Island Water Park, Rodney Bay Village,  Casino, Daren Sammy Cricket Grounds, Pigeon Island National Park, Rodney Bay Marina.
Children Policy: Family Friendly – All Ages Welcome
Target Groups: Families, Couples
Spa: At Beach Resort – Accessible via Shuttle
On site wedding Service: Yes
Meeting Room: Yes
Social Media: https://www.facebook.com/baygardensresorts
Language Spoken: English, French
Management: Cheryl Gustave – General Manager
Recent Awards: Green Globe Certification, Trip Advisor Excellence 2015, 2015 Business of the Year, 2015 Marketing Excellence
Top Reasons to Stay Here: Excellent and Friendly Service, Comfortable and Spacious Rooms, Complimentary Wi-fi, Cozy Accommodations
Hotel Description: This cozy, romantic 33 room hotel is a tropical paradise with a three (3) Star Rating. It is located in St. Lucia's premiere tourist area of Rodney Bay. Spacious modern rooms each with a private terrace, gourmet meals, and a high standard of service make this one of the most requested hotels on the island.
Room Categories: Standard Room, Superior Room, Deluxe Room
Restaurants & Bars: Coal Pot Breakfast Restaurant, Ti-Ponche Bar
Bay Gardens Marina Haven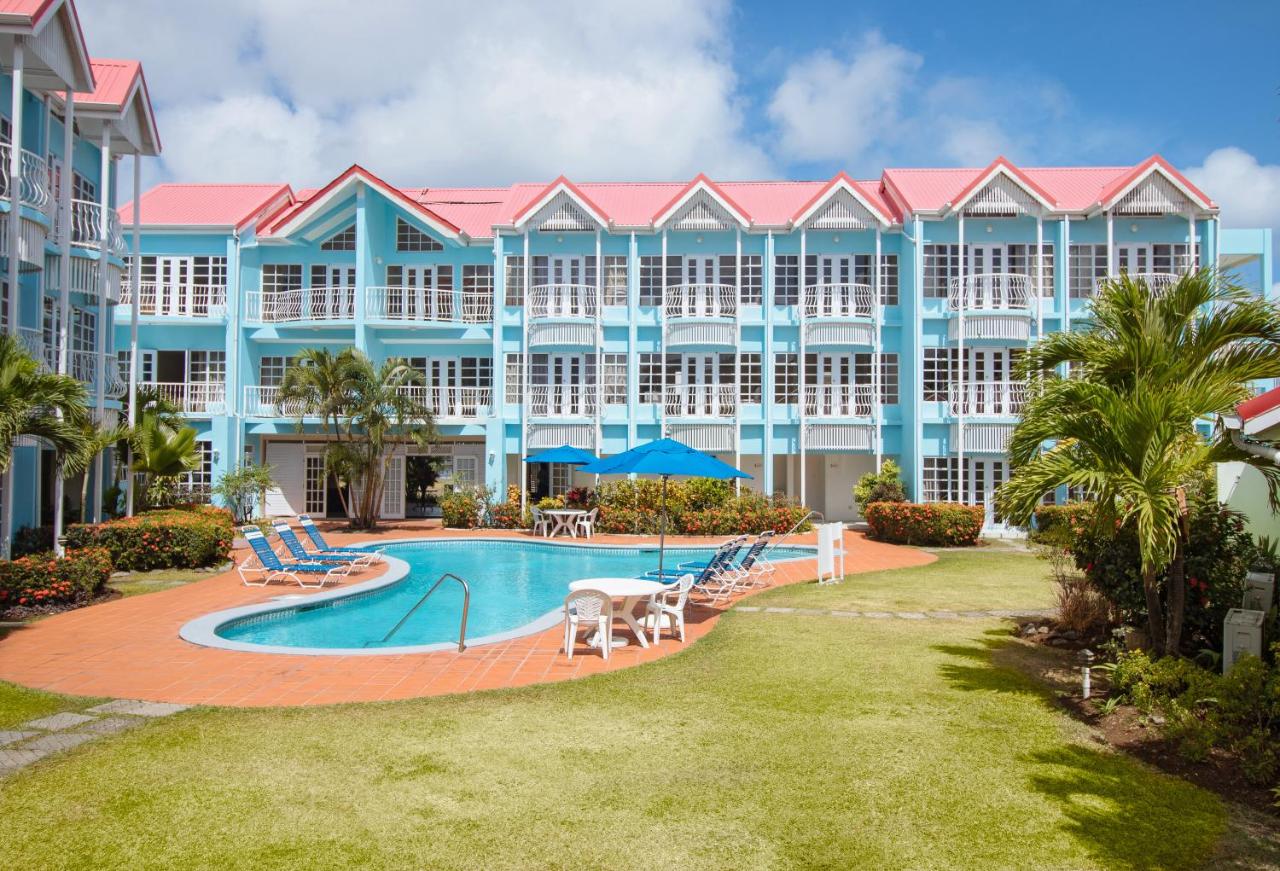 Rodney Bay Marina
A warm St. Lucia welcome awaits you at Bay Gardens Marina Haven. Journey into a paradise of complete relaxation, seclusion and tranquility at the closest hotel to Rodney Bay Marina. This enchanted 35-room tropical oasis is designed with you in mind, offering comfortable and affordable accommodations nestled in a beautiful botanical garden. Authentic and intimate, our hotel is a gateway to precisely the St. Lucia you've come to experience.
Bay Gardens Marina Haven hotel is within a five-minute drive of our sister St. Lucia properties, the Bay Gardens Inn and Bay Gardens Hotel, and ten minutes from the Bay Gardens Beach Resort & Spa. Visit any of these destinations via our complimentary shuttle service and enjoy the full benefits of a Bay Gardens Beach Club experience. Receive unlimited complimentary passes to Splash Island Water Park, the only open water park on St. Lucia. Enjoy free perks like beach chairs, gym access and non-motorized water sports. As an added convenience, you can also charge restaurant and other purchases at any resort back to your room.
Bel Jou Hotel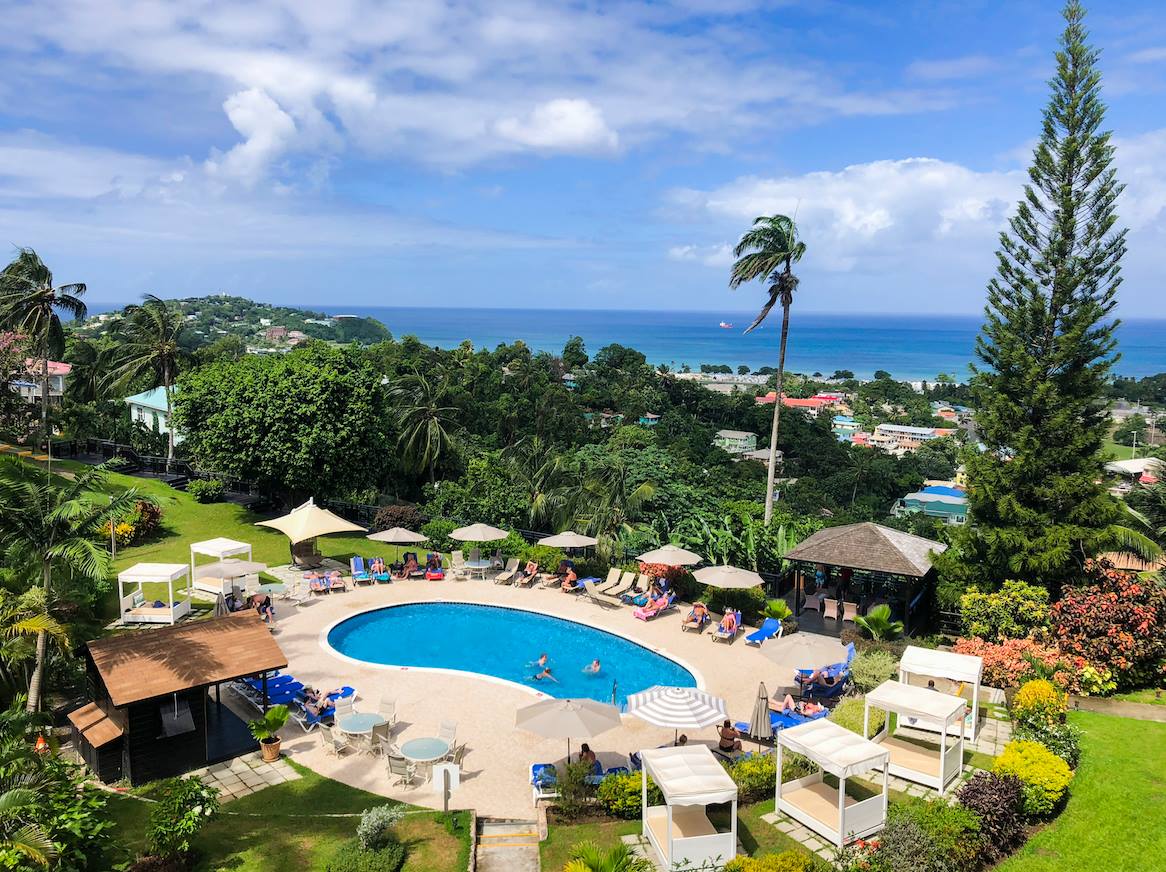 Name of Property: Bel Jou Hotel
Resort Address: La Pansee, Castries
Reservations: (758) 456-1800
Website: www.beljouhotel.com/
Bel Jou Hotel offers 76 guest rooms in 4 categories, 54 of which are in the main building and have doors opening onto a balcony with amazing views of the hotel's gardens and Caribbean Sea. Our Garden Bungalow Rooms are spacious with French doors leading onto a beautiful, verdurous terrace and our newly built rooms overlook the upper pool with stunning views of the ocean and the island's capital of Castries.
All Rooms Include:
Comfortable Beds
Cable Television
Air Conditioning
Wi-Fi
Telephone
In-Room Tea/Coffee Station
Iron with Ironing Board
Hairdryer
In-Room Safe
Robes
Nearby Attractions: Castries city, duty free shopping, beaches.
Spa : Yes
Harmony Marina Suites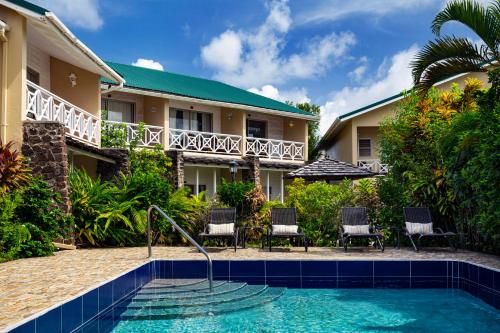 Flamboyant Drive, Rodney Bay
Email: ​Harmony@candw.lc
Website: www.harmonymarinasuites.net/
Tel: 1-758-452-8756
1-758-452-0336
1-758-460-1843
Harmony Suites is a small family owned hotel in Saint Lucia that specializes in making patrons feel warm and welcome. Harmony is a boutique hotel and is perfect for couples on their honeymoons. The hotel is adult oriented and cannot accommodate children under the age of 12, we also have a  no pet policy so expect a serene and peaceful experience. We are best suited to Honeymooners, corporate, and mature guests.
Leisure Inn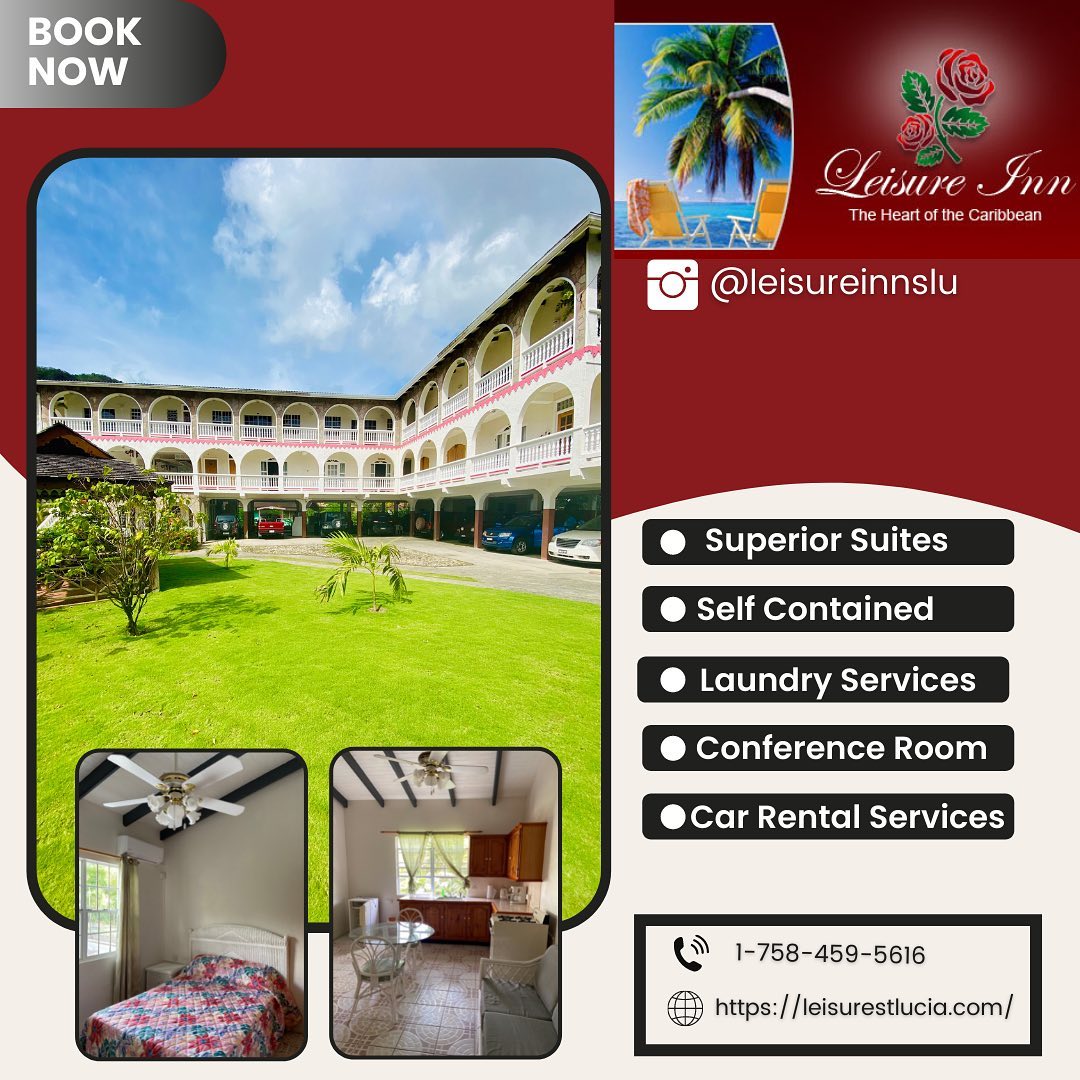 New Development Soufrière Saint Lucia
Website: www.leisurestlucia.com/
Email: info@leisurestlucia.com
Tel: +17584595616
Conveniently located in Soufriere, close to most of the Islands Natural attractions. Just 5 minutes walk from the Soufriere town and Botanical Gardens. Experience comfort and an at home feeling in one of our air-conditioned, self contained one or Superior Room apartments with all modern amenities, which include ceiling fans, cable TV, WiFi, phones and patios. A Laundry Service is also available. We also offer a Conference Room to host meetings and small functions.
Tropical Paradise View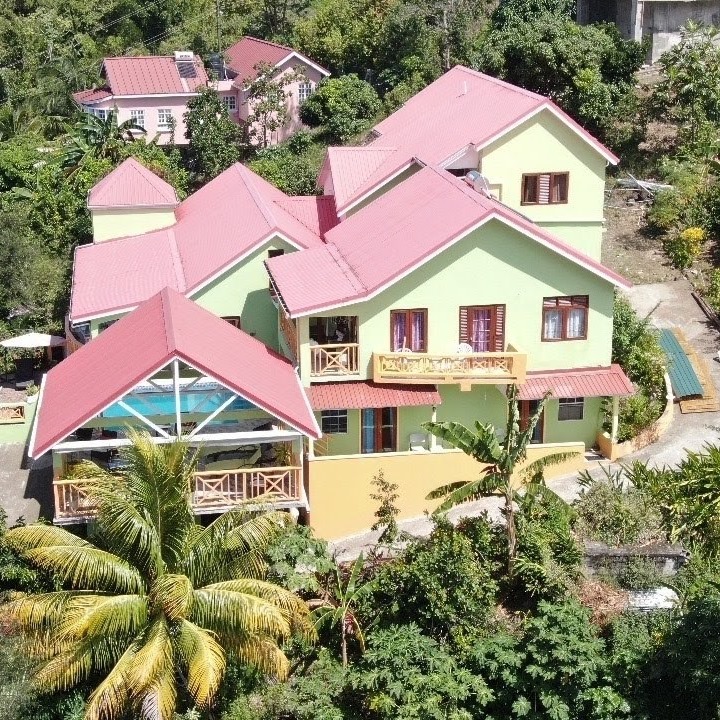 Au Tabor Heights, Anse La Raye LC08101, St. Lucia
Tel: 758-572-0370
Email: info@tropicalparadiseview.com
Website: www.tropicalparadiseview.com/
Tropical Paradise View is a mini hotel located on the lush hills of Au Tabor, Anse-La-Raye. We are located midway on the island southwest coast overlooking the Caribbean Sea. Experience the spectacular panoramic view of the fishing village and beautiful beaches on the west coast, the majestic hillside to the east and west. Midway on the west coast you can visit the world heritage sites such as the Sulphur Springs, the famous pitons on the southwest, breathtaking white sand beaches, mountain hikes and many more nature sites.
Stay with us to experience the best of both worlds and enjoy all this beautiful island paradise has to offer.
Guests can relax in our flower garden or the decks
Sip on our locally made cocktails/smoothies
Enjoy the wood fired brick oven pizzas
Sample delicious meals
Dip in the infinity pool overlooking the Caribbean Sea.
Our rooms are modern, with all the basic amenities for your comfort. Relax and enjoy breathtaking sunsets or panoramic ocean and mountain views.
We arrange tours to nature sites, Sulphur Springs, Pitons, ziplines etc.
We will ensure that your stay in Saint Lucia will be nothing short of amazing.
Oasis Marigot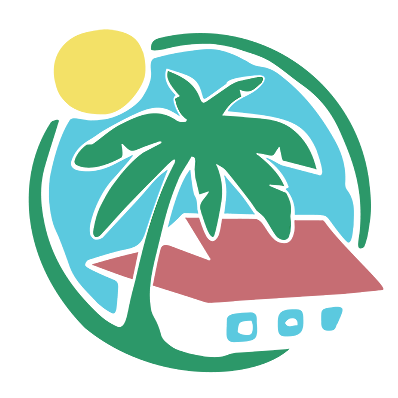 Email: info@oasismarigot.com
Tel: US & Canada: 1-800-263-4202
819-303-0818
Website: www.oasismarigot.com/
For over 25 years Oasis Marigot has been a family-owned and operated business delivering memorable vacation experiences to people across the world who come to St. Lucia to experience the authentic Caribbean, as it once was. The owner and founder, Jacques Binette and his family were the first to build a hotel in Marigot Bay, and were the very first hotel on the island of St. Lucia to have a website. So yeah, we've been around a while!
It is also with great pride to say that our staff have been with us for an average of 15 years. So truly, our staff are our family, and that's why so many guests appreciate our staff in their Tripadvisor comments. It's what makes us who we are. At Oasis Marigot, you can always count on personalized service where you too, feel like part of our little family here in paradise.
Marigot Beach Club & Dive Resort
Marigot Beach Club & Dive Resort

Tel: +1 758-451-4974 / +1 758-458-3323
Email: info@marigotbeachclub.com
Marigot Bay, 00123 Marigot Bay, Saint Lucia
Website: www.marigotbeachclub.com/
Uniquely situated in a stunning and secluded area on the island, you will find our St Lucia Resort which is only accessible by boat. Marigot Beach Club and Dive Resort is nestled in lush tropical rain forest overlooking one of the most beautiful and exotic bays in the world. From the veranda of your studio or villa you'll enjoy spectacular St Lucian sunsets, and within a few steps you'll be on our palm-fringed white sand beach, sipping exotic cocktails from Doolittle's Restaurant and Bar.
The Reef Kite & Surf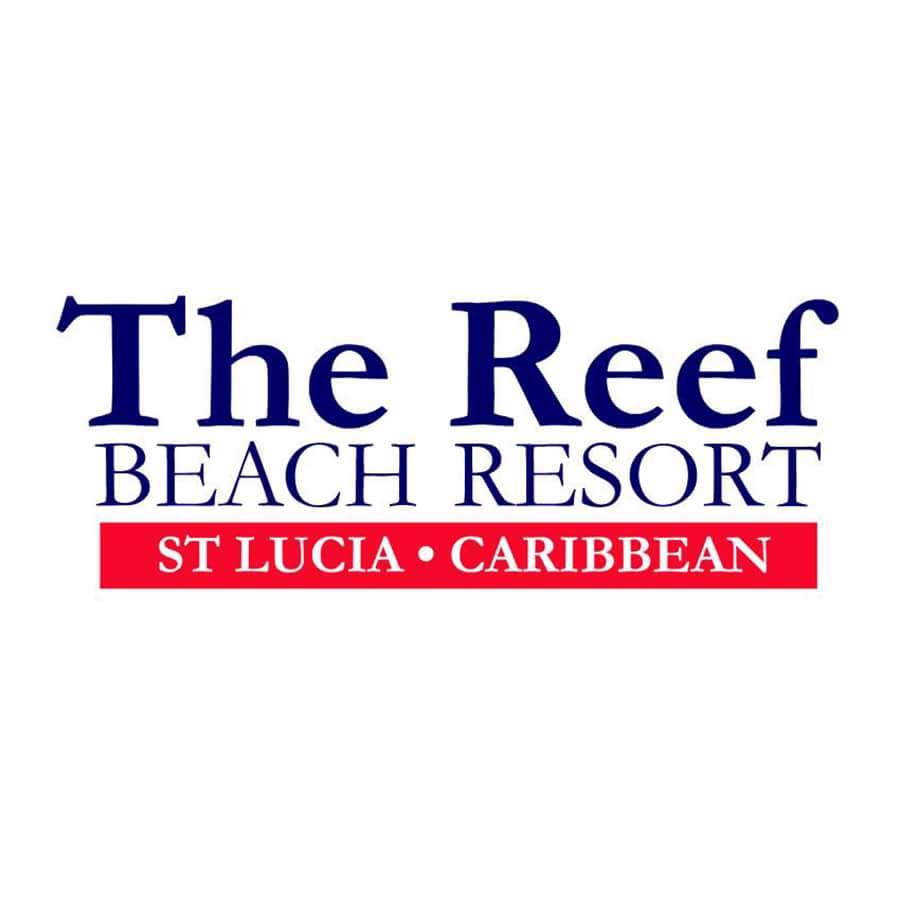 The Reef Kite + Surf
Anse De Sable Beach
Vieux Fort, St Lucia
Tel:
  +(758) 454-3418
Email: 
kitesurf@slucia.com
Website:
stluciakitesurfing.com/
The Reef was established  in 1994 and continues to be run by Cecile, its original owner, always maintaining the core principles of  socially-responsible and sustainable community-based tourism. The premise is simple … we have a blast, use and enjoy our natural resources, support other small, local enterprises and cause as little harm as possible to the environment.
All located within the same grounds, the property comprises:
-Restaurant -Bar -Accommodation (The Reef Beach Huts) – Kitesurfing/Windsurfing/Watersports Center
Sol Sanctum Wellness Hotel & Studio
Sol Sanctum Wellness Hotel & Studio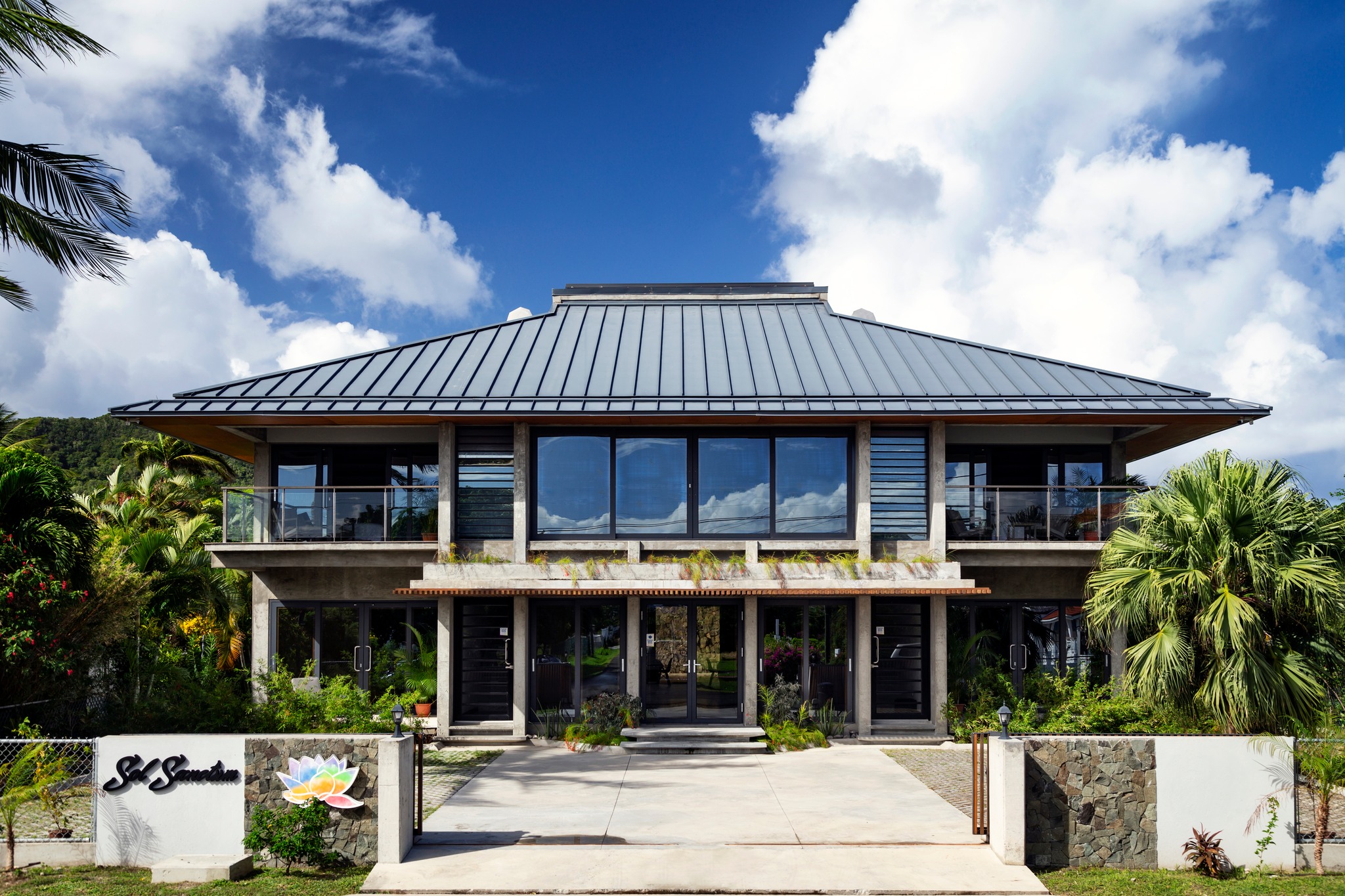 Palm Drive,
Rodney Bay,
Gros-Islet,
Saint Lucia
Tel: +1 758 572 2727
Email: info@solsanctum.com
Website: www.solsanctum.com/

At Sol Sanctum Wellness Hotel, our tranquil, modern guest rooms are perfect for tuning out the rest of the world, whether for a transformative yoga and meditation holiday that includes classes at our 1200 square foot studio, a personal zen getaway including private massage, reflexology and energy treatments, or working remotely during your vacation via high speed internet at a hardwood desk.

Our rooms offer high-end bedlinens, a spa-style en-suite shower room with amenities, and your own private balcony or patio.
Marigot Palms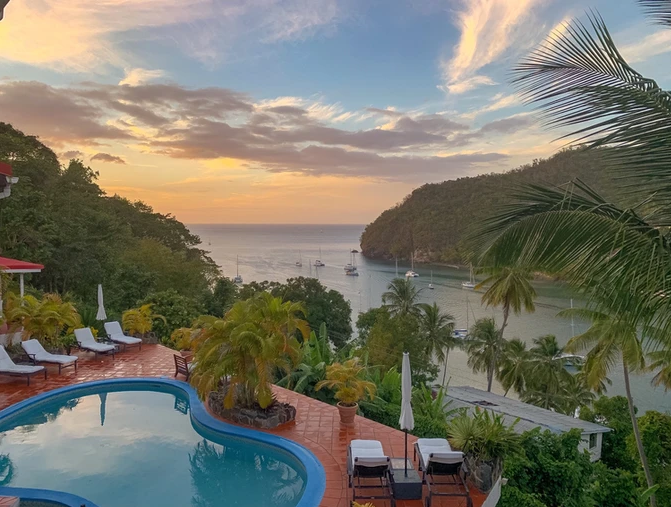 Email: infomarigotpalms@gmail.com
Mama Sheila drive, Marigot Bay, Castries
Tel: +1 (758) 287  3716
Our luxury B & B suite and 5 apartment suites are the perfect indulgent romantic getaway. Wake up to endless views of the glittering waters of Marigot Bay and the Caribbean sea !  Perfectly positioned less than 5 minutes stroll to the beach, water sports, bank, ATM, shops and many water front restaurants and bars.
Marigot Palms sits in its own private grounds with stunning views of Marigot bay beach and the Caribbean sea. The garden has a fantastic swimming pool, a hammock zone and a relaxing sun terrace with modern pool furniture.
All rooms and apartments are decorated to the highest standards, the spacious and luxurious apartments provide a true home from home experience with fully fitted kitchens, opulent living areas and large sun terraces to provide true indoor/outdoor Caribbean living. 24 – 7 on site management, maid service, free cable TV, free car parking, and much more.
The modern amenities and our personalized service, make sure your ever need is attended to while you take in breathtaking views of the Caribbean Sea and Marigot Bay.