Anse Chastanet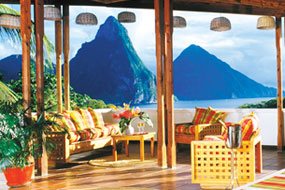 SOUFRIERE, ST LUCIA
Email: ANSECHASTANET@ANSECHASTANET.COM
Book now: 1-800-223-1108
Website: ansechastanet.com/
Architect owner Nick Troubetzkoy believes passionately in nature. So he created a hotel that makes the foliage and the flowers, the perfumes and the peaks, the sea and the bird song an integral part of your vacation experience. The estate encompasses 600 lush tropical acres bordering two soft sand beaches. Not only do you get a World Heritage Site anchored by the twin peaks on land, the resort's two crystal-clear bays are part of a designated marine reserve protecting miles of colorful coral reefs teeming with tropical fish.
With such a unique setting as his canvas, Nick Troubetzkoy was inspired to design a one-of-a-kind resort. He was committed to an environmentally conscious development before "green" became fashionable.
A dozen rooms are tucked in behind the coconut palms that line the beach and the remainder tiptoe up a flower decked hillside. To make the most of the panoramic views and the refreshing tradewinds octagonal whitewashed cottages come with wraparound flower draped balconies and louvered windows.
Extra-large deluxe and premium suites underscore the visionary, innovative, sometimes whimsical side of Nick Troubetzkoy: in one suite, the balcony is built around a full-grown red gommier tree; in another a flamboyant tree drapes its red blossoms around the balcony. Some have their 4th wall open entirely to the vistas, yet are completely private.
Bay Gardens Beach Resort & Spa
Bay Gardens Beach Resort & Spa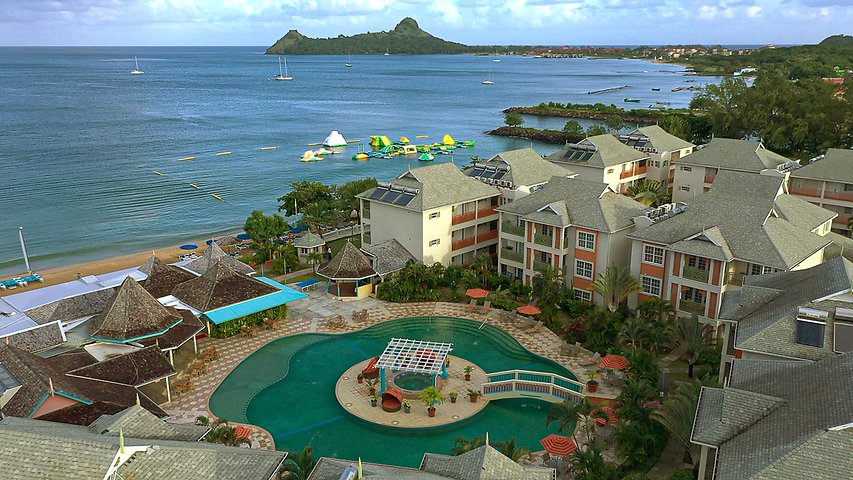 A magnificent island escape is waiting to welcome you to Saint Lucia. Stay at the inviting Bay Gardens Beach Resort & Spa and experience a true adventure, relaxation, and refreshment all in one place. We understand that even in Saint Lucia, sometimes you have to work.
Mingling business and pleasure is easy at Bay Gardens Beach Resort & Spa, with complimentary access to our business centre and well-equipped meeting rooms and venues for your next event. Brides and grooms will be pleased to have the use of our elegant wedding gazebo and arch. And of course, seekers of pure relaxation won't want to miss the chance for a pampering escape to the luxurious La Mer Spa and Salon.
Caille Blanc Villa & Hotel
Caille Blanc Villa & Hotel
Caille Blanc Villa & Hotel operates as a one-of-a-kind luxury private boutique hotel with a 65 foot infinity pool and waterfall facing the majestic Pitons and the Caribbean Sea. Previously a private home, Caille Blanc Villa & Hotel is a few minutes drive to the pristine beaches of St. Lucia with superb snorkeling and world class scuba diving in an underwater park off the beach. Hidden beneath Caille Blanc Villa & Hotel lies a "snorkel cove" perfect for wiggling your toes in the sand and listening to the ocean waves.
With only six luxury suites, each individually appointed with treasures from around the world, en-suite bathrooms, hand carved four poster beds with Safari style nets, air conditioning, ceiling fans, flat screen tv's, room safes, and refrigerators, your privacy is assured.
Website: www.cailleblancvilla.com
Contact: +1 917-512-3375
Email Address: sales@cailleblancvilla.com
Calabash Cove Resort & Spa
Calabash Cove Resort & Spa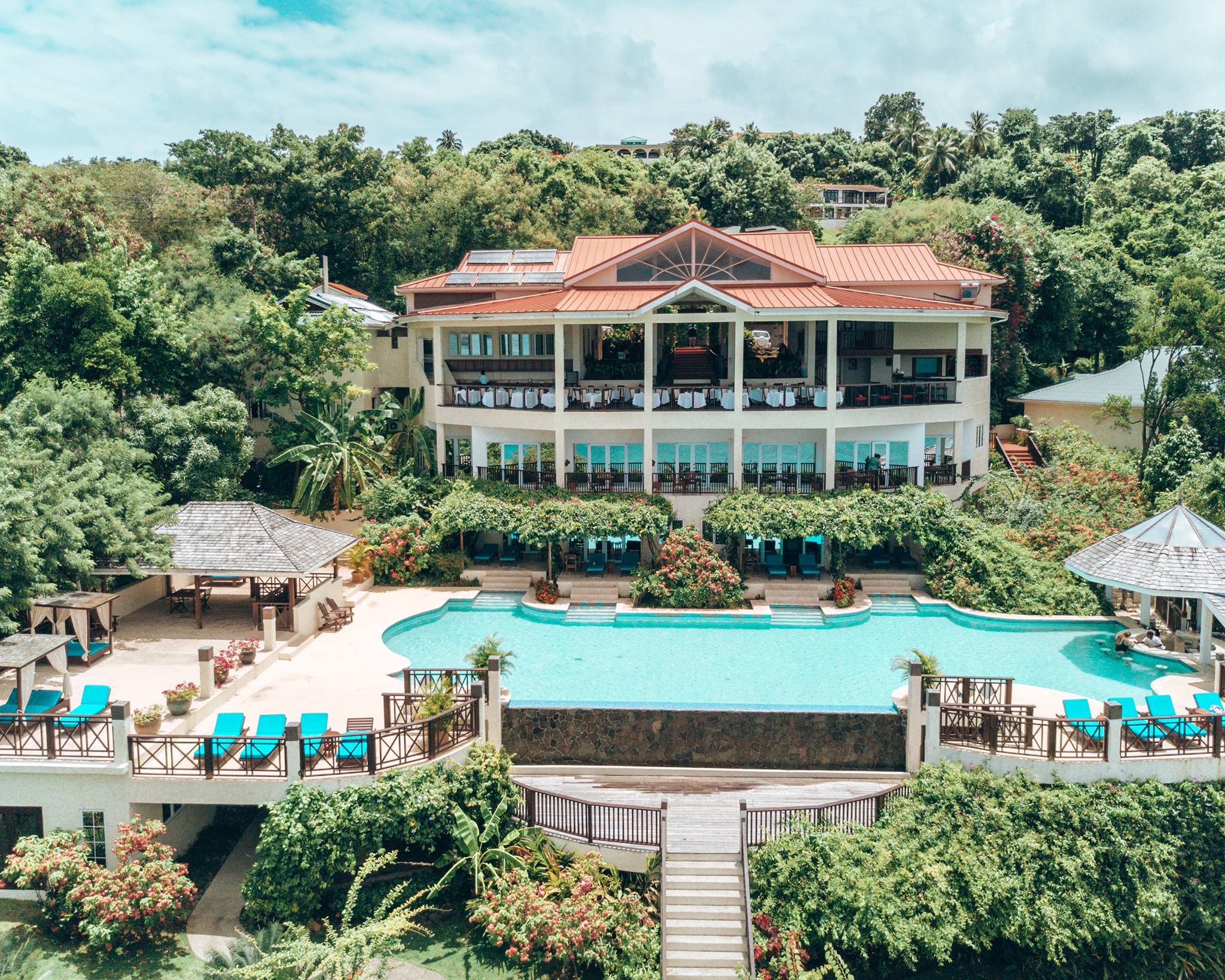 Bonaire Estate, Marisule, Gros Islet, Saint Lucia
Email: info@calabashcove.com
Call (US Toll Free) 1-800 917 COVE (2683)
Call (Local)  +1 758 456 3500
Website: www.calabashcove.com/
Tucked away on gently sloping, tropical beachfront on the northwest coast of the island, Calabash Cove is one of just a select few five-star luxury boutique hotels on St. Lucia.
Nestled in the sheltered bay of Bonaire Estate, Calabash Cove is perched on a hillside sloping gently towards the Caribbean Sea, where cool ocean breezes provide a wonderful respite and the turquoise sea is offset by the vibrant green of tropical vegetation and views of Walcott Island.  A private beach sheltered by nearby coral reef provides the perfect place to rest, reflect and dream.
The resort has been designed with great care to complement and exist in harmony with the beauty of its natural surroundings. The main buildings of the hotel, such as the lobby, restaurant, bar, sanctuary, and infinity pool with waterfall lie on a slope, with the Villas amidst lush vegetation perfectly situated to view nightly sunsets.  The natural elements of earth, wind, light and water are represented in the exotic wood, stone and natural materials used in the composition of the buildings. The peaceful and tranquil gardens, under the care of one of the finest landscape architects in the Caribbean, have been created to capture and optimize the natural splendor of the area and are filled with vibrant, fragrant flowers set amidst tree groves.
The accommodation at Calabash Cove Resort & Spa is divided into three equally luxurious categories, each offering unparalleled views across the Caribbean Sea, of the capital Castries to the South, and nearby Martinique to the North, from the luxury of your balcony. These accommodations include Balinese-style Waters Edge Cottages, all with private pools, as well as a number of magnificent Manor House Suites—all with dramatic ocean and sunset views and some with private, poolside patios. All rooms have King-size beds, Jacuzzis, showers, mini- bars, large flat screen TVs, high speed internet access, A/C, telephone, and private balconies or patios with teak tables and chairs. Most rooms have also a daybed, and the cottages include a hammock, an outdoor rain shower and a private pool for the ultimate luxury.
Cap Maison Resort & Spa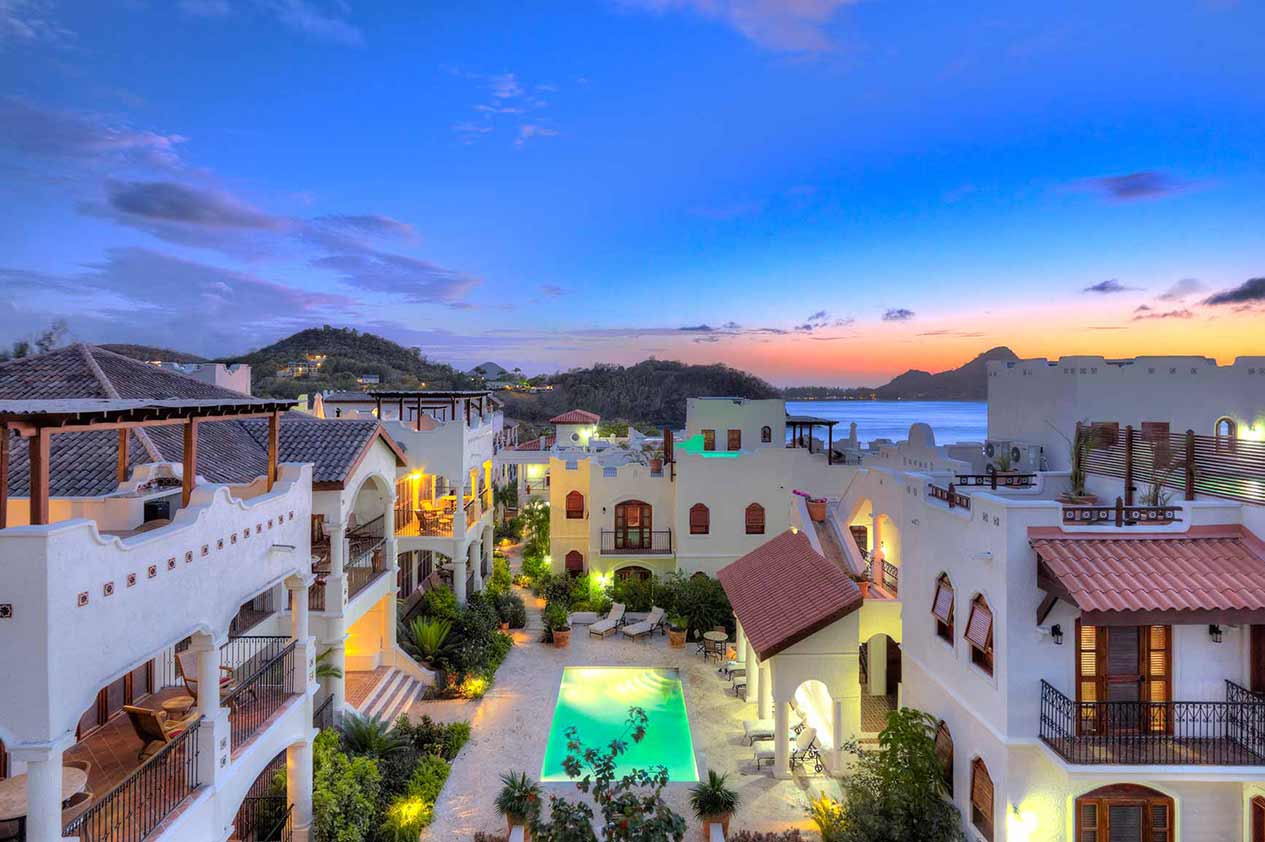 Smugglers Cove Drive, Cap Estate, St Lucia
+ 1 758 457 8670
+ 1 800 331 2713
Email: reservations@capmaison.com
Website: https://capmaison.com/
On the Caribbean island of St Lucia, known worldwide for its natural beauty, Cap Maison is a beautiful boutique hotel in a truly breathtaking location with panoramic Caribbean Sea views. When it comes to St Lucia luxury hotels, it doesn't get much better then Cap Maison. Set atop a private ocean-front bluff with magical sunset views over the clear blue waters of the Caribbean Sea, this family owned and lovingly created St Lucia luxury hotel combines elegance, charm, character and uncompromising standards of five star personal service often found only in smaller, independent properties.
Maximizing its incomparable position within three acres of tropical landscaped gardens, with its sandy secluded beach below, our luxury hotel, St Lucia offers an intimate retreat in spacious suites, many with private roof terraces and pools. With our renowned and much sought after "Cliff at Cap" restaurant, beach bar and water sports, walk-in wine cellar, spa, gym, private yacht and running club, we also provide exceptional facilities making it a perfect destination for honeymooners, couples or families. Whilst our guests can simply relax and enjoy the facilities of a luxury hotel, St. Lucia also has many natural attractions and activities on offer as well as the island's only championship St Lucia Golf & Country Club just minutes away, tennis adjacent, and the restaurants and bars of Rodney Bay only a short drive away.
Coco Palm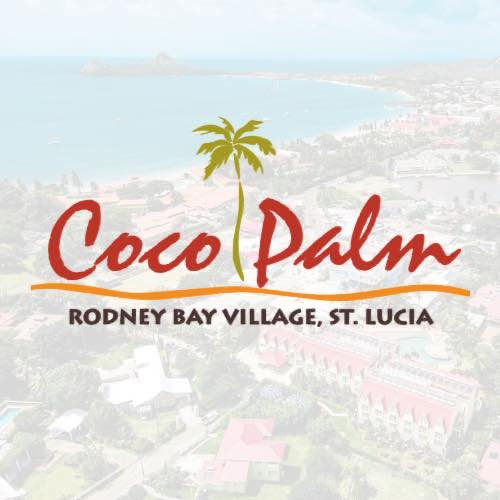 Website: https://www.coco-resorts.com/
Tel:  +758 456 2800
Email: reservations@coco-resorts.com
Proudly Saint Lucian owned and managed Coco Palm is the award winning boutique hotel ideally located in the heart of Rodney Bay Village with the best beach, bars, shopping and casino all within walking distance.  Range of room categories from Swim up rooms which open directly into oasis freeform swimming pool to Family Suites with 2 ensuite bathrooms and additional bedding options. Visit the  Concierge desk offers personalised tours or Coco Beauty Clinic offers mani/pedi and massages.
East Winds Saint Lucia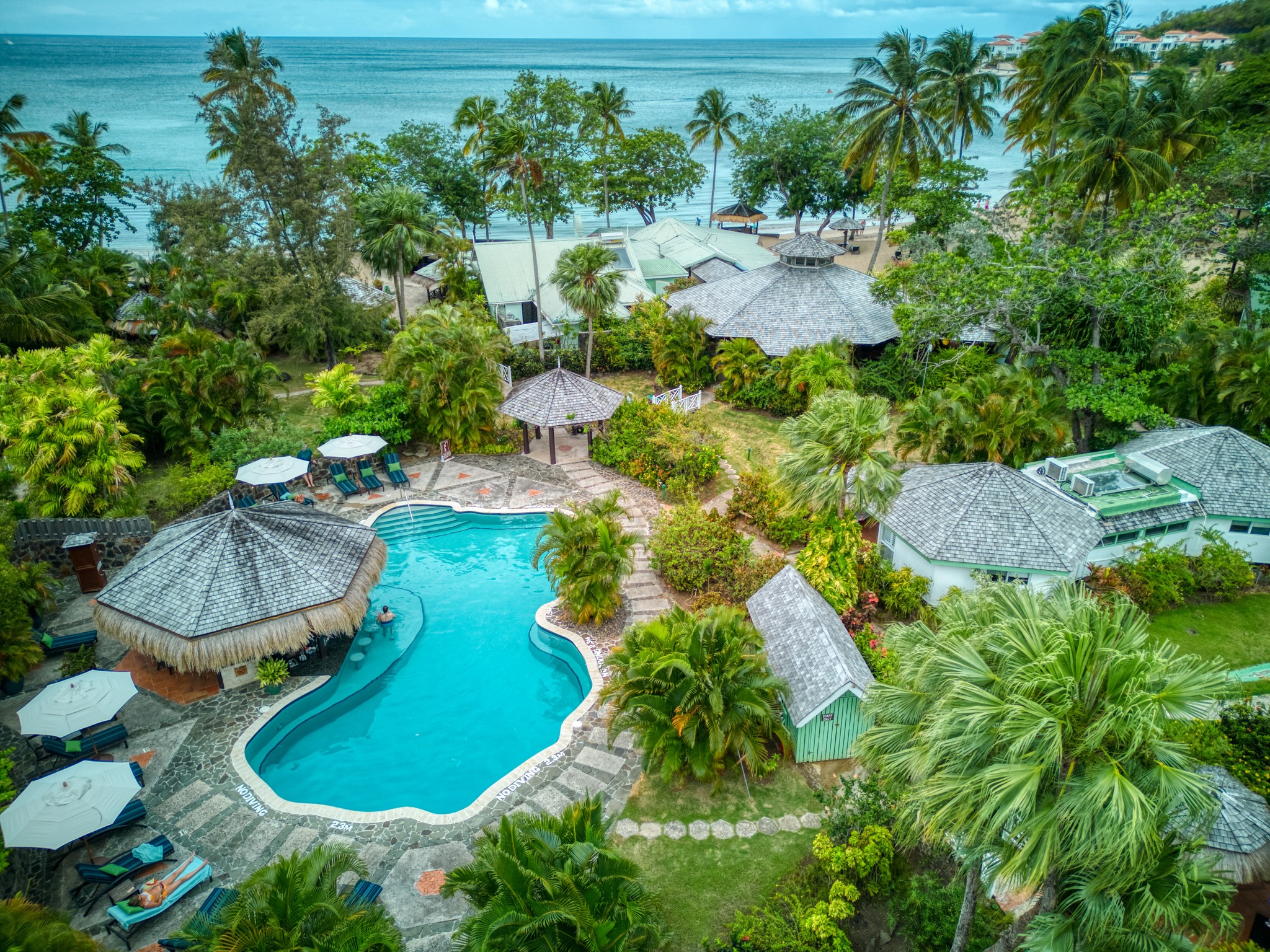 La Brelotte Bay, Gros Islet, Saint Lucia
Tel: + 1 758 452 8212
Email: info@eastwinds.com
Website: eastwinds.com/
Nestled in the heart of a tropical forest, East Winds boasts a sandy, secluded beach that transitions into clear, tourquoise waters. With 30 cottage-style suites tucked away into lush vegetation, our team is focused on making your stay as intimate and personalized as possible. East Winds is home to what many consider the best beach on the island with it's private setting and beautifully natural ambiance.
Fond Doux Eco Resort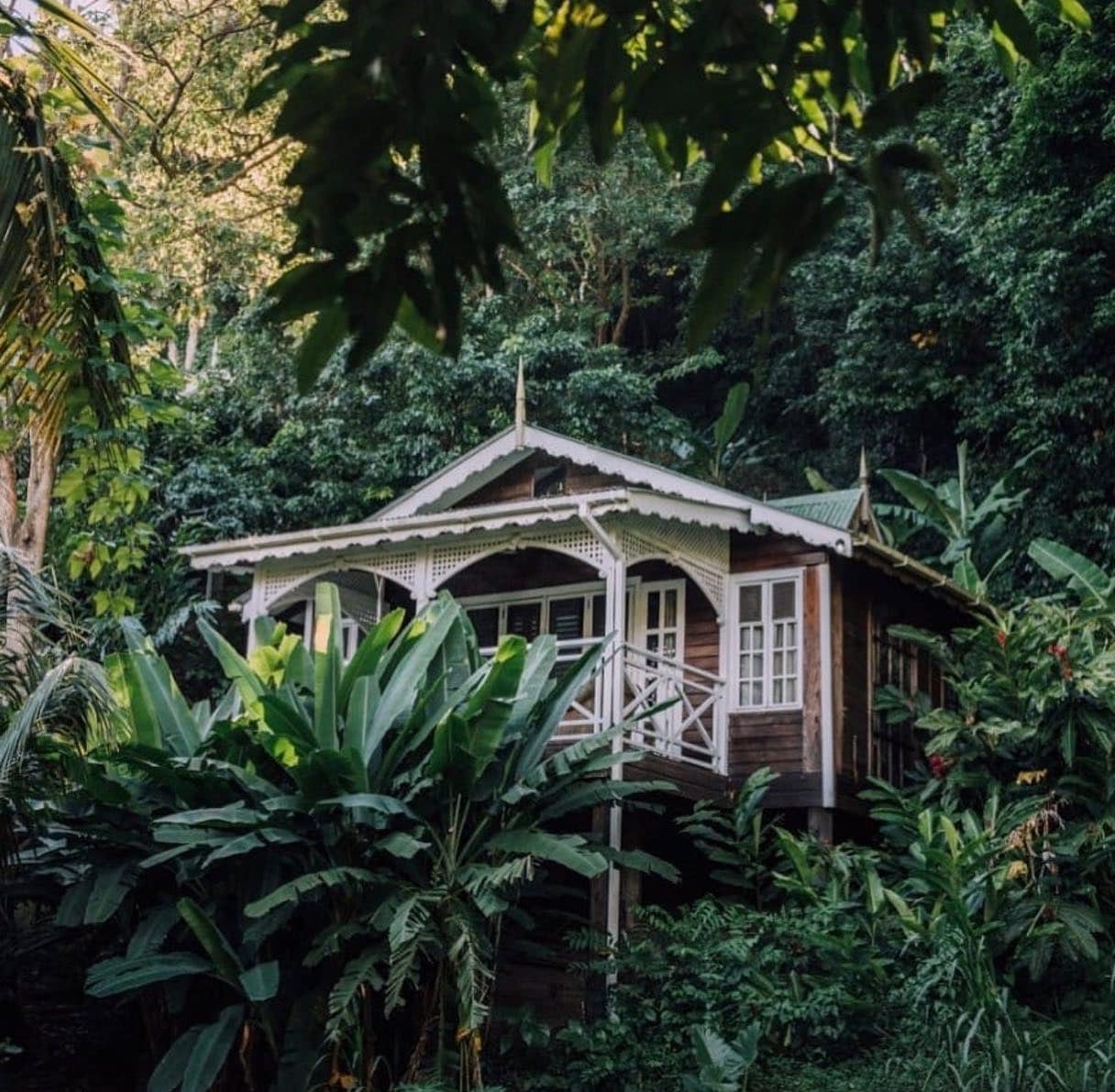 Fond Doux Plantation & Resort P.O.Box 250, Soufriere, Saint Lucia
Tel: 1-758-731-3090
1-758-716-8801
USA: 1-305-600-2900
Email: info@fonddouxresort.com
Website: fonddouxresort.com/
Nestled in the heart of St. Lucia, Fond Doux Eco Resort is a 19th-century eco-friendly colonial resort that is best known for its romantic, intimate, and private "eco-luxurious" cottages. The resort is situated amidst a 250-year-old working plantation and features an assortment of 16 uniquely crafted cottages, two on-site restaurants, a collage of outdoor swimming pools, as well as an organic spa. The resort also features a wedding gazebo, the Plas Cacao Chocolate shop, a traditional cocoa fermentry house and a hall of fame. The resort is a scenic 45-minute drive from the island's international airport and just minutes away from St. Lucia's main attractions, including The Pitons, Sulphur Springs – the "Caribbean's only drive-in volcano" – and the best diving sites on the island, all within a prestigious UNESCO World Heritage Site.
We're proud to be 100% Saint Lucian-owned, managed and staffed, and considered among St. Lucia's leading sustainable resorts. Our efforts to preserve and protect the island's precious natural resources have earned us a Green Globe certification.
Jade Mountain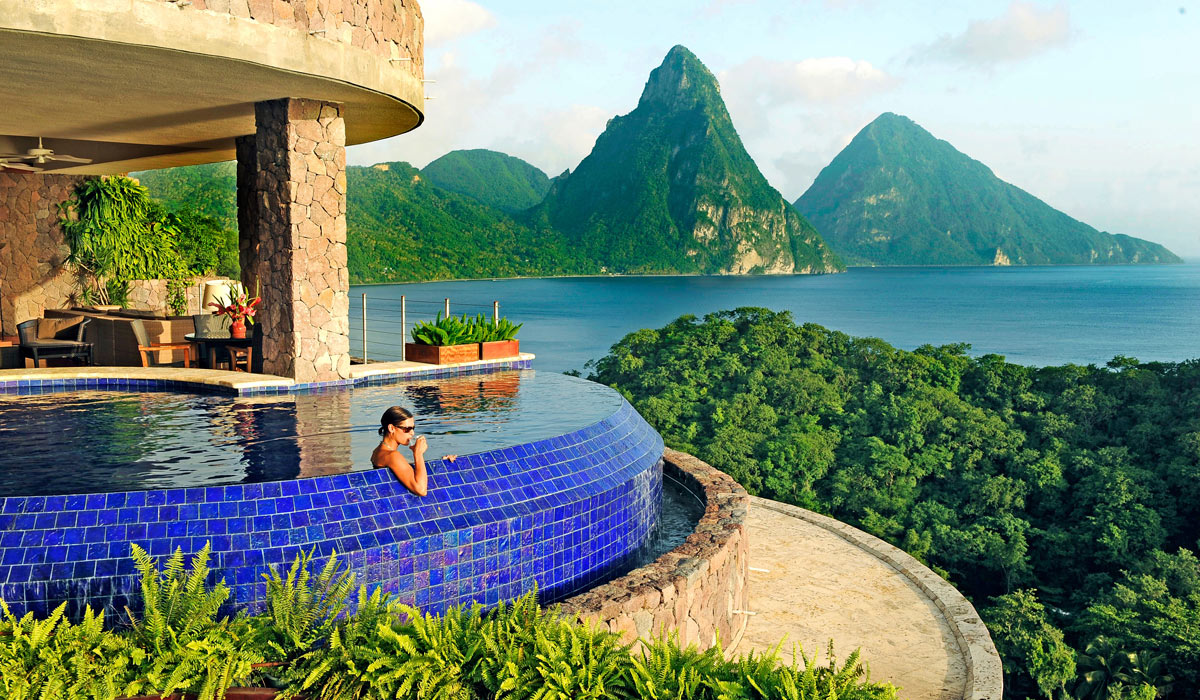 Tel: 758-459-4000
Email: jademountain@ansechastanet.com
Website: jademountain.com/
Rising majestically above the 600 acre beach front resort of Anse Chastanet, Jade Mountain Resort on St. Lucia's south-western Caribbean coastline is a cornucopia of organic architecture celebrating St. Lucia's stunning scenic beauty.
Architect owner Nick Troubetzkoy has expanded upon his philosophy of building in harmony with Caribbean nature in his creation of Jade Mountain St. Lucia. The bold architectural design – individual bridges leading to exceptional infinity pool sanctuaries and rugged stoned-faced columns reaching towards the sky – makes Jade Mountain St. Lucia one of the Caribbean's most mesmerizing resort experiences.
Expect grand sweeping spaces where bedroom, living area and an extravagant private infinity pool glide into one another to form extraordinary platforms floating out into nature. With the fourth wall entirely absent, Jade Mountain's sanctuaries are stage-like settings from which to embrace the full glory of St. Lucia's Pitons World Heritage Site, and of course, the eternal Caribbean Sea.
Wrapped around an infinity pool with a dazzling kaleidoscope of colors, the Jade Mountain Club celebrates James Beard Award winner Chef Allen Susser's "Jade Cuisine." Hovering in space above the Jade Mountain Club is the Celestial Terrace, perfect for sunset cocktails or star-gazing.
A wide range of spa services can be enjoyed in the privacy of the Jade Mountain sanctuaries or at Kai en Ciel, Jade Mountain's boutique spa and fitness studio. The resort major domos and a dedicated resort team ensure outstanding service around the clock.
Enjoy the exclusivity and privacy of Jade Mountain with all of sister resort Anse Chastanet's restaurants, bars, boutiques, art gallery, spa, scuba, bike and watersports facilities as well as 2 soft sand beaches available and easily accessible to Jade Mountain guests by foot or resort shuttle at all times.
Ladera Resort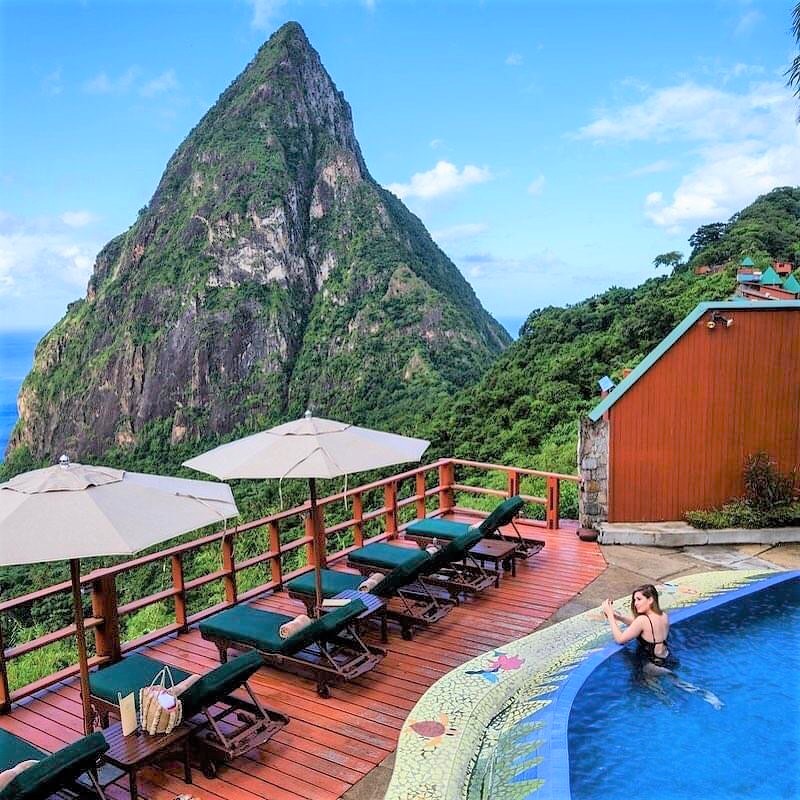 Rabot Estate Soufriere Post Office
Soufriere, LC09 101 Saint Lucia, WI
 Tel: 1-758-459-6600
Email: reservations@ladera.com​
Once part of the Rabot Estate, one of Soufrière's oldest and most famous cocoa plantations, Ladera Resort stands today as St. Lucia's most unique and luxurious resort and the only resort situated on a UNESCO World Heritage site. The setting is breathtaking and unlike any other, on a volcano ridgeline 1,000 feet above the deep, blue Caribbean Sea, with stunning views of the Pitons.
The resort's intimate design, with just 37 rooms and suites, offers the perfect setting for forging a connection to the beauty, romance and lifestyle of St. Lucia. Befitting the resort's eco-friendly philosophy, each is uniquely constructed from locally harvested tropical hardwoods, stone and tile. Furniture is made on site by St. Lucian artisans. Your suite's "open wall" gives way to a private plunge pool and magnificent views of the Pitons and Caribbean.
At every moment our attentive staff is available to meet any need. Resort amenities are designed with your ultimate relaxation in mind, including authentic St. Lucian culinary experiences at our Farm to Table Award Winning Dasheene Restaurant.
Rabot Hotel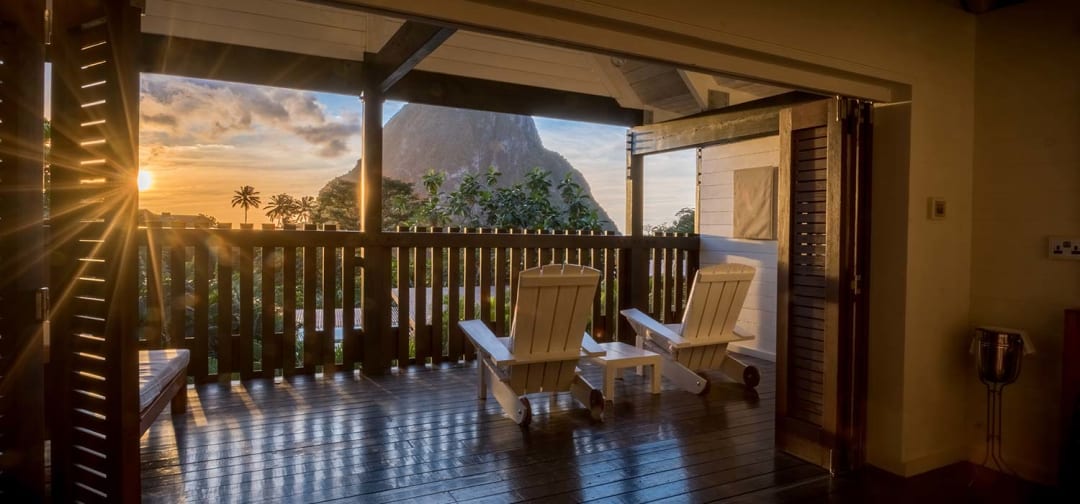 Soufriere – Vieux Fort Highway, Soufrière, St. Lucia
Tel: (758) 459-7966
Email: reservations@thehotelchocolat.com
Website: www.hotelchocolat.com/uk/rabothotel.html
Rabot Hotel is a spellbinding Saint Lucian getaway comprising of 25 private eco-lodges, an open-air restaurant, bar, and spa. Set in the lush nature of a UNESCO World Heritage Site, it's a place where the sounds of nature replace the noise of day-to-day life, stimulating and inspiring relaxation like no other place on earth, overlooking one of the island's iconic Pitons. The hotel reconnects guests with nature by way of open-air architecture and sustainable earthy materials – it is our Saint Lucian idyll.
Awaken your senses at Rabot with the breath-taking natural beauty and abundance of the rainforest. Indulge in our multi-sensory, Tree to Bar experience; Project Chocolat or simply unwind at our unique Beauté de Cacao Spa with one of our exclusive wellness therapies or massages. Watch the sun set over the beautiful Piton from our contemporary Rabot Restaurant and bar whilst you enjoy our cacao infused cuisine and one of our signature chocolate cocktails or take it in from the blissfulness of the infinity pool.
Exploration of the Rabot Estate is encouraged; we offer a selection of activities for those wanting a more adventurous stay. Take a guided tour of the cacao groves or immerse yourself in some poolside yoga. Escape to a Caribbean paradise with us.
StolenTime by Rendezvous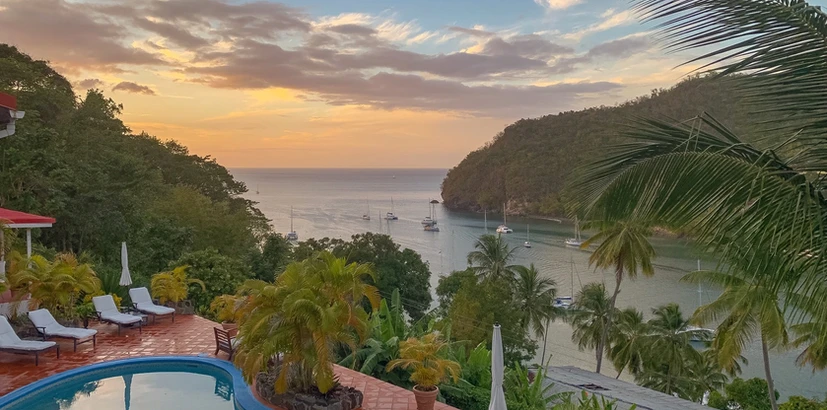 Rendezvous, Malabar Beach
PO Box 190
Castries, St.Lucia
West Indies
Tel: +1(758) 457-7900
Website: stolentime.com/
Welcome to StolenTime by Rendezvous, an all-inclusive wellness resort for adults on the island of Saint Lucia in the West Indies, with its calming Caribbean Sea. StolenTime finds it origins in the lives of successful people as they live life today, which is metaphorically up to their knees in alligators of busyness, never-off the grid digital connection and constant pressure to compete and excel. StolenTime allows you to quiet your mind and take time to explore the avenues to inner peace. Bathe your spirit in the natural beauty Saint Lucia offers, engage in activities that build energy and calm, and be inspired by the gentle wisdom and insights from expert advisors.
From first-class accommodations and a warm, professional staff that makes you feel like you're staying with family to an array of spa and wellness services, relaxing and exhilarating activities, gourmet food and drinks, and one-of-a-kind location.
Feed your senses and your soul as you journey the path within, away from the pressures of the modern-day world.
Têt Rouge Resort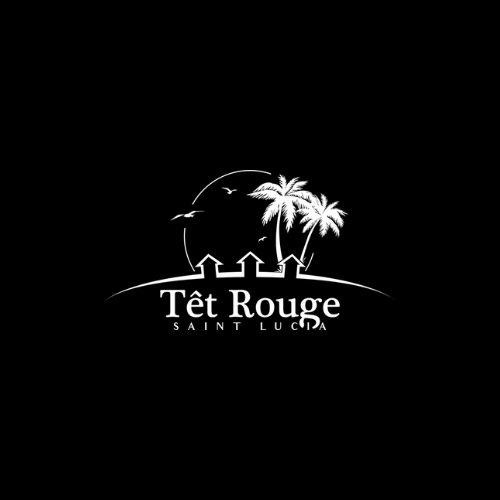 La Pointe, Choiseul, St. Lucia
Website: https://www.tetrouge.com/
Reservations: 1-758-487-5051 & 1-758-384-5561
Têt Rouge Resort is a tropical paradise brought to life. Our resort offers stunning views of the Carribean Sea and Saint Lucia's majestic Gros Piton. Whether you're seeking a romantic getaway for two or an adventure-filled vacation, our adults only boutique resort has everything you need for a relaxing vacation. Imagine having the calming blue Carribean before your eyes and the stunning Gros Piton just beyond. Experience Têt Rouge and stay at one of the best resorts in St. Lucia.
Ti Kaye Resort & Spa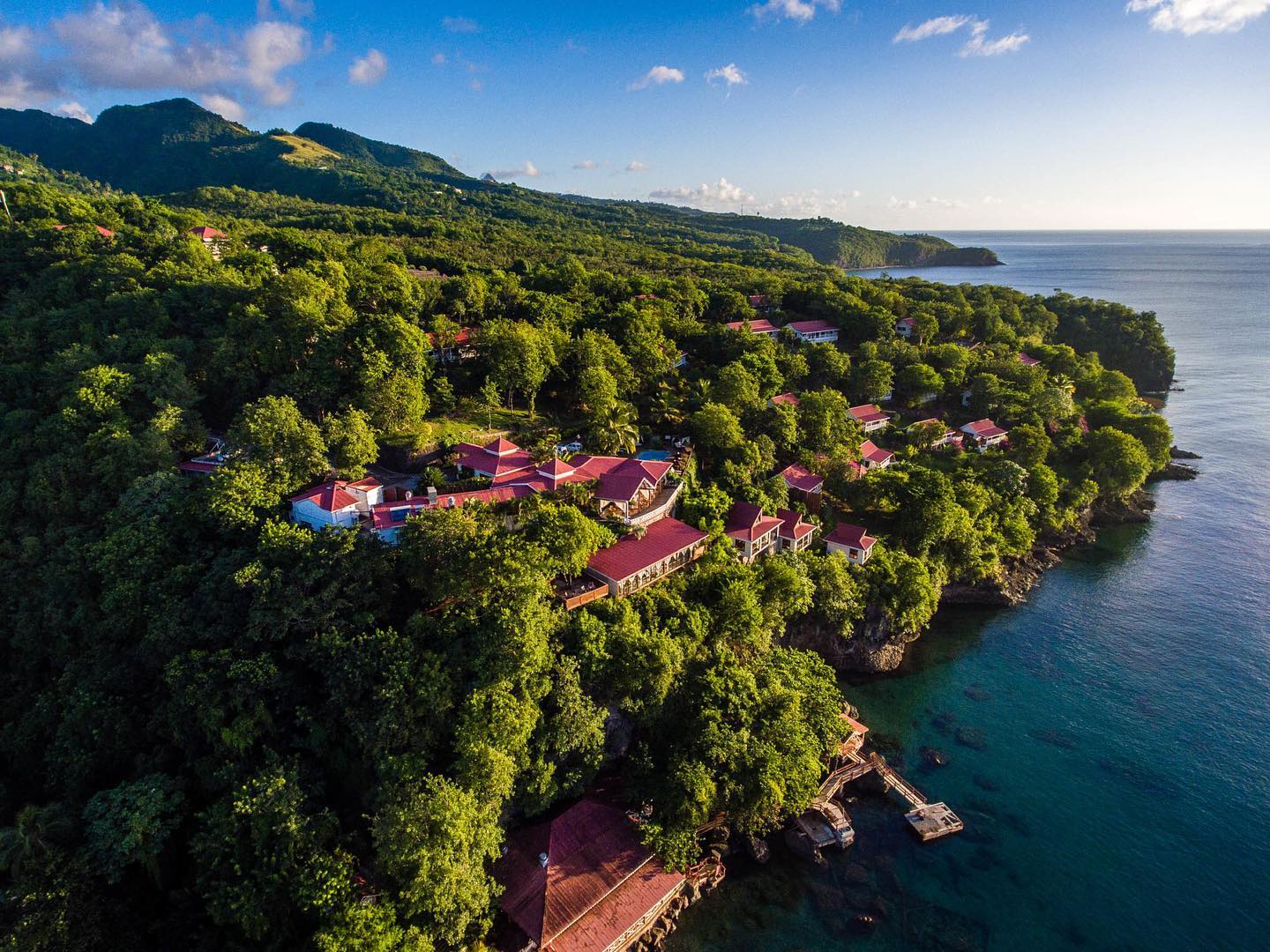 Toll Free: 1-888-300-7026
Local: +1-758-456-8101
Email: info@tikaye.com
Website: tikaye.com/
Ti Kaye Resort & Spa is an award winning 4-star adult-only resort located above the secluded Anse Cochon cove on the legendary island of St. Lucia. Nestled along the cliff side, Ti Kaye overlooks the serene waters and silver sand of the secluded beach below. The resort is often described as 'inspired by nature'; each cottage is purposely built into the landscape, drawing from the beauty of its lush natural surroundings. Equipped with modern amenities and some unusual quirks, guests are invited to unplug and indulge in the purpose-built outdoor shower, dip in their personal plunge pool, or simply relax in the double hammock while watching the sunset from their balcony. Cottages offer postcard perfect views and an intimate, private setting by design.
Ti Kaye Resort & Spa, St. Lucia – "natural elegance, understated sophistication".
Têt Rouge Resort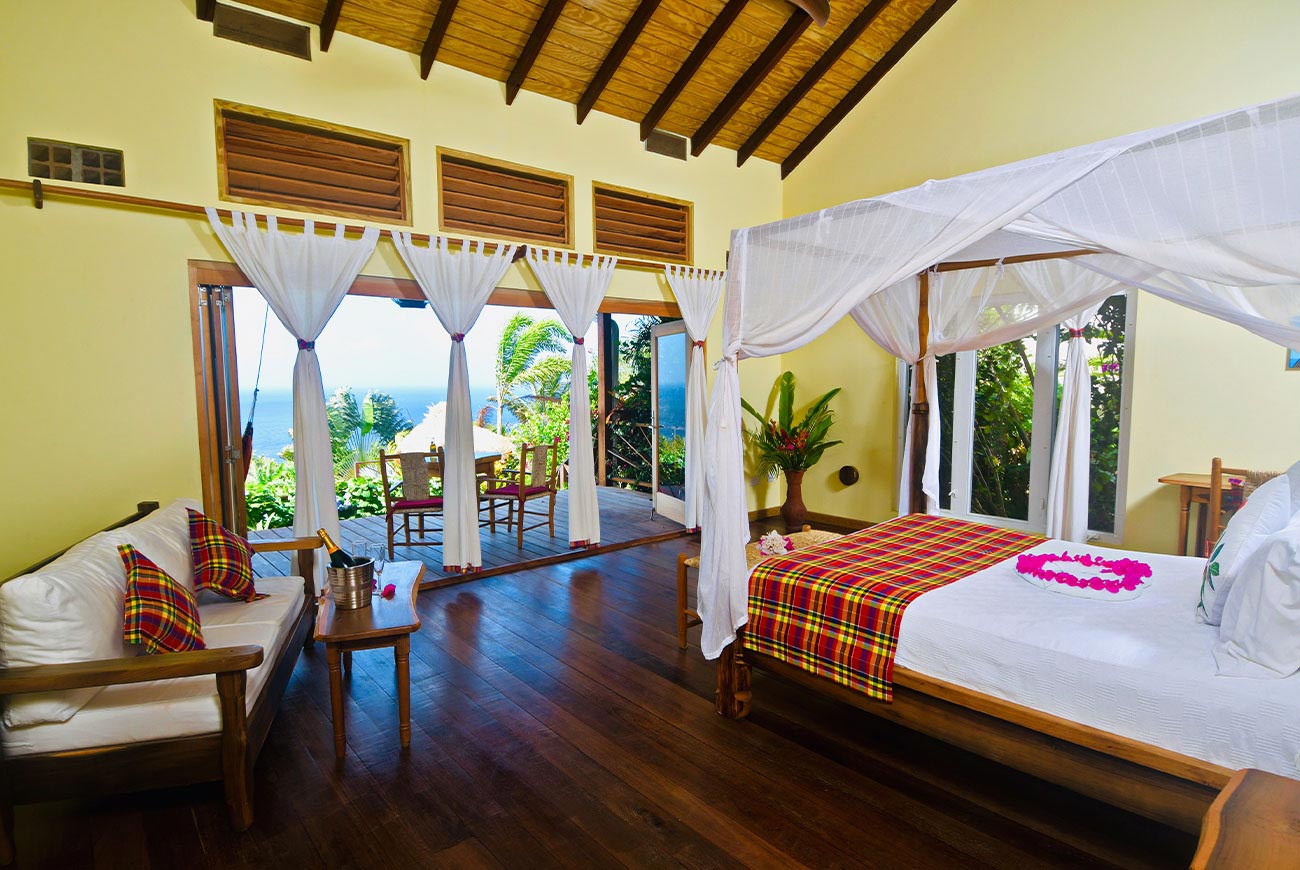 La Pointe, Choiseul, St. Lucia
Reservations: 1-758-487-5051 & 1-758-384-5561
Website: www.tetrouge.com/
Têt Rouge Resort is a tropical paradise brought to life. Our resort offers stunning views of the Carribean Sea and Saint Lucia's majestic Gros Piton. Whether you're seeking a romantic getaway for two or an adventure-filled vacation, our adults only boutique resort has everything you need for a relaxing vacation. Imagine having the calming blue Carribean before your eyes and the stunning Gros Piton just beyond. Experience Têt Rouge and stay at one of the best resorts in St. Lucia.
Villa Beach Cottages

Tel: 1 (758) 450 2884
‍Toll Free number:  (866) 542 1991 (US or Canada)
Toll Free number:   0-808-234-3847 (UK or Europe)
Email:  info@villabeachcottages.com
Website: www.villabeachcottages.com/
Villa Beach Cottages is a unique, boutique beachfront hotel in the island of Saint Lucia.  A cluster of colonial style villa suites nestled among the coconut trees of Choc Bay on the northwest coast, just feet from the Caribbean Sea.
The lush tropical landscape, effervescent flowers and shady coconut palms frame the property and create an intimate and seductive island retreat. Our luxurious villa suites enjoy cooling sea breezes, beautiful panoramic views, and our guests enjoy the very best in Saint Lucian hospitality. The villa suites at Villa Beach Cottages are fully self-contained and designed to give a sense of seclusion yet are minutes away from many convenient dining, shopping and entertainment areas.