The Saint Lucia Hotel and Tourism Association Inc promotes BUY LOCAL Campaign, in an effort to encourage Saint Lucians and the wider community to purchase and consume locally grown and locally produced goods from Saint Lucia. The Island is proud to boast some of the finest products in the region, with high quality and meeting international standards.
Some of our local businesses include:

Company Name: Top Stone Fabrication Ltd.
Company Description:  We specialise in fabrication and installation of Granite, Marble and Travertine and have recently added Quartz into our line for Bars, Bathrooms, Counters, Desks, Kitchens, Tables and more. We also have available kitchen sinks, bathroom vessels and granite spray shines. Top Stone Fabrication Ltd has successfully completed bar, kitchen counters, office desk tops, office counters, tub surrounds and vanities for residential, guest houses, condominiums and hotels.
Fabrication work is conducted in a factory at East Winds Road, Marisule, Gros Islet St. Lucia. We have our own staff and do not sub-contract the fabrication work out. We believe in the highest standards and stand by our work.
Manager: Pauline Gomez
Product/Service: Granite, Marble and Travertine, Quartz
Email Address: info@topstonefab.com
Telephone: (758) 452-8592
Location: East Winds Road, Marisule, Gros Islet, P.O. Box 1777, Castries, St. Lucia
Fax Number: (758) 458-4246
Website: www.topstonefabrication.com

Company Name: Caribbean Awning Production Company Ltd
Company Description: Caribbean Awning Production Company Ltd is the only St. Lucian based company of its kind and is the only company in the CARICOM that offers a single manufacturing source for products that solve the Caribbean problems of too much sun, too much rain and the need for security. We specialize in the manufacture of Awnings, Interior Window Treatments and Hurricane Shutters, all backed by US and European standards and building codes.
Caribbean Awning Production Company Ltd, a contender to world class assessment, has expanded its products to include Umbrellas, Cushions, Marine products and more recently Aluminum Railings, PVC Cladding for Ceilings and Walls and Gate Motors
Caribbean Awning Production Company Ltd prides itself in producing quality products, quality service to our customers and On time delivery. 
We export to all the OECS Islands and we also install and service all of our products.
Manager: Paula Caulderon
Product/Service: Lateral Arm Awnings, Retractable Shade Awnings, Vertical Drop, Awnings Canopies, Tents, Aluminum Blinds, Horizontal Wood & Faux Wood Blinds, Bamboo Wood Woven Shades, Roller Shades, Roman Shades, Sliding Panels, Vertical Blinds, Accordion Shutters, Roll-Up Steel Doors, Rolling Shutters, Storm Panels, Boat Covers, Extruded PVC Cladding for Ceiling & Walls, Aluminum Railings, Umbrellas, Somfy Gate Motors
Email Address: awning@candw.lc
Telephone: +1758-457-7462
Location: Goodlands, The Morne, P.O. Box MF7020, Goodlands Castries, St. Lucia
Fax Number: 758-453-1882
Website: www.caribbeanawning.com
Barbay Ltd./St. Lucia Distillers
Committed to innovation and quality, St Lucia Distillers Group of Companies is a small rum distillery situated in the scenically beautiful and agriculturally rich valley of Roseau on the Caribbean island of St Lucia. A passionate team of distillers, blenders, engineers, technicians and administrative staff work together to produce some of the world's best rums and rum products. St Lucia Distillers Group of Companies products have been recognised at the world's most exacting competitions, winning numerous accolades and awards.
Manager: Mr. Michael Speakman
Location: P. O. Box 823, Castries, St. Lucia
Contact: 1 – 758 – 456 – 3100
Email: info@saintluciarums.com
Website: www.saintluciarums.com
Baron Foods
Since its foundation in November of 1991, Baron Foods has been pursuing its vision of becoming a global leader, who can make customers satisfied with innovative products. Its aim is to a be a global leader in the agro processing industry and to offer Caribbean-style food products of the highest quality whilst at all times, to focus on understanding customers' needs and demands.
Manager: Mr. Ronald Ramjattan
Telephone Number: 1 758 454-9230
Fax Number: 1 758 454-9231
Location: P.O. Box 393, Vieux Fort
Email Address: baron@candw.lc
Website: www.baronfoodsltd.com
Company Name: Bamboo Springs
Company Description: N/A
Manager: Martin Martin
Product/Service: Spring Water
Email Address: bamboosprings@yahoo.com
Telephone: 758-454-5207/ 724-1939
Location: Pierrot Post Office Vieux Fort St Lucia W I
Fax Number: N/A
Website: N/A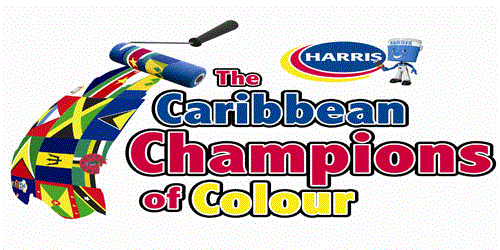 Harris Paints (St. Lucia) Limited
Company Name: Harris Paints (St. Lucia) Limited
Company Description: The Harris Group of Companies, commonly known as Harris Paints, is one of the Caribbean's leading manufacturers of architectural finishes, building products and industrial coatings.
We have grown dramatically over the years, most recently with the acquisition of Brandram-Henderson (B-H Paints), a leading Jamaican paint manufacturer founded in 1962.
Today, Harris employs over 200 people across the region, and manufactures paint in Barbados, Dominica, St. Lucia, Guyana, and Jamaica. We also distribute paints and related products to over 15 countries in the Caribbean.
To complement the lines of product we manufacture, we also distribute many leading international brands of paint, accessories and performance coatings, and are agents for brands including International Paint, Jotun, Flowcrete, Rust-Oleum, Feb Building Products, Devoe Coatings and Dynamic Paint Products.
Manager: Marguerite Desir
Product/Service: Aerosols, Applicators, Building Products, Decorative Coatings & Primers, Textured, Specialty and Woodcare Coatings, High performance coatings- Flooring and Protective, Metal Care Products
Email Address: stlucia@harrispaintsonline.com
Telephone:  (1-758) – 450-0727 / 450-0032 / 458-0124 / 453-1606
Location: Bois D'Orange Paint Store, Box 2095 Gros Islet
Fax Number: (758) 450-0728
Website: www.championsofcolour.com

 Company Name: Caribbean Perfumes LTD
Company Description: Caribbean Perfumes, was founded on the 23rd of April 1979 by Myra Killip. She had come to St Lucia with her husband George. He was on loan from the Cheshire Education Authority in England to work for the Ministry of Overseas Development who were establishing a youth employment organization and training course in St Lucia.
Inspiration for St Lucia Perfumes (as Caribbean Perfumes was known in its infancy) came from a visit to the Diamond Estate in Soufriere at the invitation of the owners Mr and Mrs Andre Du Boulay. Walking in the gardens in the late afternoon when the heat of the day was fading, the flowers and plants breathing with relief gave off their sweet fragrances. Mrs Deveaux explained that they often sent fragrant fronds from a particular tree to Martinique for perfume making, it was at this point that Myra wondered if perfume might be able to be produced in St Lucia.
Ladies fragrances are available in a 30ml eau de toilette and a 65ml eau de parfum natural spray in attractive frosted bottles. You can select from a number of fragrances including Ile d'Or (deluxe fragrance) La Passion; Le Bleu; Marigot Breeze; Pink Orchid; Soleil and Frangipani one of Myra's original fragrances along with Isle d'Or. Tropique or Periquito for men are available in 50ml eau de toilette.
The perfumes are available in selected hotel boutiques and stores around the island of St Lucia and in individual stores throughout the Caribbean.
Manager: Catherine Rioux
Product/Service: Perfume
Email Address:  caribperfume@candw.lc/ cathyrioux@gmail.com
Telephone: (758) 453-7249
Location: Jacques Waterfront, Reduit Beach Avenue, P.O. Box R.B. 2534, Rodney Bay
Fax Number: N/A
Website: www.caribbeanperfumes.com

Company Name: Natmed Ltd.
Company Description: Natmed Limited is a manufacturer and distributor of the finest natural products.
Natmed was founded by two Doctors of Naturopathic Medicine, who wanted to ensure that only the best products would be used on their first born baby boy.
The first product was the natural insect repellent. Soon after the suncare line was developed and has now been extended to include some natural skincare and personal care products.
The products are available island wide and can now be found on some of the other regional islands. Internet sales are made to new and repeat customers and are sent world wide.
Our company believes in using only the best, natural ingredients, which add value to your health, and never using anything which burdens it. Our product line is unique in that it is all-natural, formulated by Doctors, attractively packaged, competitively priced, and locally produced in the Caribbean.
Manager: Franka DeFreitas
Product/Service: Repellent, Suncare, Spa, Soap, Herbal Products
Email Address: sales@natmedltd.com
Telephone:  (758) 452-8176
Location: Rodney Bay Box RB2365 Rodney Bay, Gros Islet
Fax Number: (758) 452-9513
Website: www.gocaribbeanblue.com

Company Name: The Glass Xperts Inc
Company Description:  In most respects, Beverly Moses, Lazarus Jn. Pierre and Elijah Jules is no different from the thousands of aspiring young  St. Lucians who have looked to establish their own small business and most all becoming their own boss.  What propelled them the most is being exposed to an unfavourable work environment and noticing the void in the glass and glazing industry in St. Lucia, in which they were employed, the trio began planning their next move.
There were many decisions to make, such as how to structure the business, securing capital and a trading name. After many meeting and deliberation, in September of 2004, "The Glass Xperts" was born. The name The Glass Xperts was chosen because the trio believed in delivering quality and affordability. Having years of experience in the glass and glazing industry they are positive that they can handle most if not all problems or concerns that may exist in the industry in St. Lucia and beyond.
Today, The Glass Xperts have developed and have moved from a registered business to an incorporated company "The Glass Xperts Inc". They have provided quality service to many local home owners, commercial houses and the hotel industry in St. Lucia and is looking forward to extending into the other available markets still providing quality glass work and affordable prices.
Manager: Lazarus Jn Pierre
Product/Service: Glass and mirror supply; Glass and mirror installation; Table tops (with beveled or polished edges); Shape cuttings (octagon, oval, circle); Template cuttings (as per your template); Door and window repairs; Door and Window installations; Shelving; Shop fronts; Show window repairs (emergency); Shower Enclosures (Special orders and custom made); Seamless shower enclosures (special orders and custom made); Aquariums; Glass Cabinets; Display units; Display counters
Email Address: glassxperts@candw.lc 
Telephone: (758)451-8201 / (758) 458-0511
Location: CP 5956 Castries Beausejour Gros islet
Fax Number: 450-1043
Website: N/A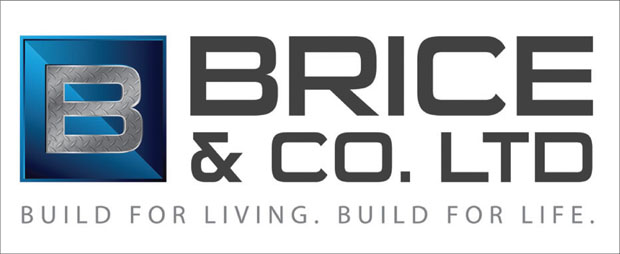 Company Name: Brice and Company
Company Description: When Brice and Company Metal roofing opened for business in 1999 the idea was to create a quality product that would both beautify and protect our customer's most valuable investment – their St. Lucia homes as a member of the Metal Roofing Alliance and NRCA. We pride ourselves in offering only the highest quality materials and craftsmanship, taking our clients homes and dramatically increasing their curb appeal as well as their value.
We are a St. Lucian based company and privately owned and operated and that dynamic comes across in the way we treat our customers. Once you've chosen BRICE AND COMPANY you become a family member and we'll do whatever it takes to make sure that you remain one.
At your free consultation with one of our representatives you'll see the distinct advantage of metal over asphalt and other method of roofing. Once the measuring process is complete, you'll learn about the various options available to you. With so much information at your fingertips, the decision will no doubt be an easy one.
Once your metal roof is ordered it will be custom manufactured in our state of the art facility and delivered to your PROJECT. Every metal roof is different and our custom metal will fit your home take a glove, you'll rest assured that you'll never have to worry about roofing issues again.
Manager:  Eaton Jn Baptiste
Product/Service:  Roofing, Guttering, Consultancy, Carpentry, Repairs and Maintenance
Email Address: Info@briceandcompany.com
Telephone:  758-454-6344 or 454-6689
Location: Industrial Estate, Vieux Fort, St. Lucia W.I.
Fax Number: 758-454-3099
Website:  www.briceandcompany.com
Company Name: Caribic Design Co. Ltd.
Company Description: Caribic Design was established in 1986 on the Caribbean island of St. Lucia to create original Caribbean ceramics. In the past, visitors only had access to products made in other countries. I use bright colors because they reflect the environment of the islands. I was born in Guyana, and have lived in England and Canada. I returned to St. Lucia for the sunshine and a simpler life. I have always loved art. Ceramics started as my hobby but now is a full scale business. One of my inspirations is my belief in the Baha'i Faith. Concerning arts and crafts, Baha'u'llah, the prophet-founder of the Baha'i Faith writes that "In this Day the sun of craftsmanship shinned above the horizon of the occident and the river of arts is flowing out of the sea of that region." Baha'u'llah's teachings on the oneness of God, of religion, and humanity continue to serve as an inspiration.
Manager: Urmie Persaud
Product/Service: hand-made and hand-painted ceramic products
Email Address: urmieprsd@yahoo.com/ urmiep@gmail.com
Telephone: 1-758-452-4346
Location:  P.O. Box 1399 Castries, St. Lucia
Fax Number:  N/A
 Company Name:  Lubeco (1991) Limited
Company Description:  Lubeco 1991 Limited was formed when we purchased a foreign owned company which manufactured only one bed line; "Rest-o-pedic". Our company has since then expanded its operations and is now a leading Manufacturer of spring-filled sleep products and soft furnishings, within the Caribbean. With a growing reputation for consistently high quality, we manufacture nine Lubeco brand bed lines including the international brand "King Koil" under license. As a Caribbean licensee for the internationally known name brand, "King Koil" we have the flexibility to manufacture virtually any bed type including custom made beds.
Our quality beds are orthopedic designed and tested by leading therapists in the United States and comply with the American Sleep Products Association standards.
They are made with the same fine components, under license of Leggett & Platt as those used by major United States bed manufacturers. The beds contain coil springs with interlinked helical coils which adjust to the body contours and eliminate sleeper roll together. Each bed has edge clips to prevent border sag around the mattress edge and our quilted covers are fire retardant treated to comply with United States regulations "TB603".
Manager: Geoffrey Allain
Product/Service: Bedrooms & bathroom tems (beds, pillows, bed sheets etc)
Email Address: lubeco@candw.lc
Telephone:  758 454 6026
Location: P O Box VF 552, Gablewoods South, Vieux – Fort or American Drywall Bldg Vide Boutielle Castries St. Lucia
Fax Number:  758-454-9463/ 452-3912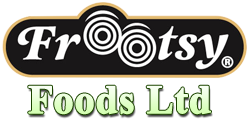 Company Name: Frootsy Foods Ltd.
Company Description: Frootsy Foods is a manufacturing company in St.Lucia that captures the traditional Caribbean flavors in all their products. It was established in 1997 by Mr. Eldon Serieux, and is fast becoming the preferred choice in West Indian households.
The company is located in the small village of Praslin, on the south eastern part of the island. In order to keep with tradition, the company uses the most fresh fruits and vegetables in their production process to capture more of unique West Indian flavors, which makes its products stand out against its competition.
Frootsy has been able to expand its market every year, which shows that the Frootsy brand is becoming more synonymous with its great taste and uncompromising quality.
Manager: Eldon Serieux
Product/Service:  Virgin Coconut Oil, Dishwashing Liquid Soap, Flavoured Essence, Household Disinfectant, Fruit Jelly, Fruit Cheese, Condiments, Fruit Jam, Roasted Nuts, White Vinegar, Packaged Chow Mein, Noodles, Natural Honey
Email Address: leanna@frootsyfoods.com, peterjean@frootsyfoods.com, eldon@frootsyfoods.com
Telephone: 1-758-455-3076
Location: raslin, St. Lucia
Fax Number: 1-758-455-3075
Website: www.frootsyfoods.com
Company Name: Power Engineering Services Ltd.
Company Description: Power Engineering Services (PES) is a Saint Lucia based company geared and committed towards Energy Conservation. The company first started operations in 1993 providing a range of consultancy services in the areas of Electrical Installations and Power Systems Design.
With the recent radical increases in energy prices and the resultant paradigm shift affecting large and small consumers alike, PES was re-launched in 2003 to serve the community and wider region with a new focus on providing Renewable Energy solutions.
The health of the environment is at the forefront of our goals. To this end we encourage and facilitate the use of Bio Diesel and Flex fuels and also actively promote the use of Hydrocarbon Refrigerants as a more efficient alternative that is also better for the environment.
Email Address: service@powerengineeringservices.org
Telephone: (758) 450-8600/ 485 9062
Location: Marisule, Gros Islet, PO Box RB2457 Rodney Bay Castries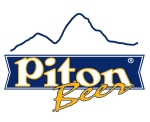 Company Name: Windward and Leeward Brewery Limited
Manager: Sebastian Sanchez
Product/Service: Liquor
Telephone: (758) 459-6200
Location: Windward & Leeward Brewery Ltd. P.O. Box 237 St. Judes Highway
Vieux Fort, St. Lucia
Fax Number: (758) 454-6301
Website: www.pitonbeerstlucia.com

 Company Name: Poyotte's Joinery INC.
Company Description: This Private Owned Company started in 1978 by Mr Poyotte with a small furniture workshop in Cap Estate with only two workers. From there he started expanding his business and produced quality furniture for Courts St. Lucia Ltd. He now has a large workshop in Monchy where he manufactures custom made products at the request of private clients.
Manager: Malista Lionel
Product/Service:                   Wooden Furniture including windows, doors, banisters, railing etc
Email Address: jpjoineryinc@candw.lc
Telephone: 452-0522/ 584-4116
Location: P.O. Box 2218, Gros Islet La Fauille, Monchy
Fax Number: N/A

Company Name: Solar Dynamics EC Ltd.
Company Description: For over 30 years Solar Dynamics EC Ltd. has been committed to providing hot water solutions, energy and savings for clients in various countries across the Caribbean. The brand has developed an excellent reputation, and the over 30,000 applications and installations across the region is testament to that.
Solar Dynamic Systems are locally manufactured and made to stringent standards and are offered in a variety of different sizes. The capacity of each system is sized to meet the specific needs of each individual installation. Our water storage tanks are built using food grade stainless steel so they are perfectly designed to keep the water safe for drinking. The panels utilize modern, efficient design, which means that water is heated even when the sun is obscured, so there will always be hot water – even when it's raining!
Solar Dynamics' solar water heaters are an environmentally sound way to reduce energy bills. At the current cost of electricity, a Solar Dynamics Hot Water System will pay for itself with the money you save (approximately 33 1/3 % of your electricity bill) in under three years.We guarantee performance and are pleased to offer a 5 year warranty on all systems. Solar Dynamics EC Ltd. is also very proud to offer it's customers solar water heating for pools.
Manager: Leona Edward (Operations Manager)/ James Husbands (Managing Director)
Product/Service: Solar Units (Hot water
Email Address: accountantsolarec@solardynamicslimited.com
Telephone: 758-458-8400
Location: Odsan Ind'l Estate Cul-de-Sac Box BJ0093 Castries
Fax Number: 451-0535
Website: www. solardynamicslimited.com

Company Name: St. Lucia Bandag Ltd
Company Description:  St Lucia Bandag Ltd formed in December 1972 as a retreading company has grown now to be a one-stop shop for your vehicle. Only Bandag can help you achieve the lowest overall tire cost. Lower tire costs begin with superior retreads. Over the years Bandag tread innovations have improved retread performance in every major category: mileage, fuel consumption, handling, traction, reliability. Today they offer tread designs and sizes to provide superior retread performance no matter which kind of casing you use. Bandag can repair and retread casings that are otherwise scrapped, giving you hundreds of thousands of productive extra miles. At only about half the cost of new tires. Their products, processes and people combine to keep you in better control of your tire management program. The result for you? A better bottom line. Period. Maximize your casings while you minimize your costs.
The company branched off into new tyres, auto accessories, tools, batteries and bearings. The brands of tires they carry are BF Goodrich, Bridgestone/Firestone, Hercules and Michelin. They also sell NTN Bearings, Rocket Batteries and a wide range of hand and electrical tools and auto accessories. In addition to tires and auto accessories the company has also extended its services to include computer wheel alignment, tune-ups and tire balancing. They can bond rubber to metal as well as rebuild engine mounts, brake shoes and clutch plates.
The company opens its doors from 8:00 am – 4:30 pm Monday to Thursdays, Fridays 8:00 am – 4:00 pm and Saturdays 8:00 am – 12:00 noon. Get more for less. Call Bandag today, for a better return on your tire investment. Bandag the people you can trust.
Manager: Christopher Defreitas
Product/Service: Car accessories including tires, batteries, bearings
Email Address: bandagslu@candw.lc/ bandagslu@gmail.com
Telephone: (758) 452 3234
Location: P.O. Box 113 Micoud Street Castries
Fax Number: 452-6696