The SLHTA Board of Directors is made up of a representative with responsibility for each of the following: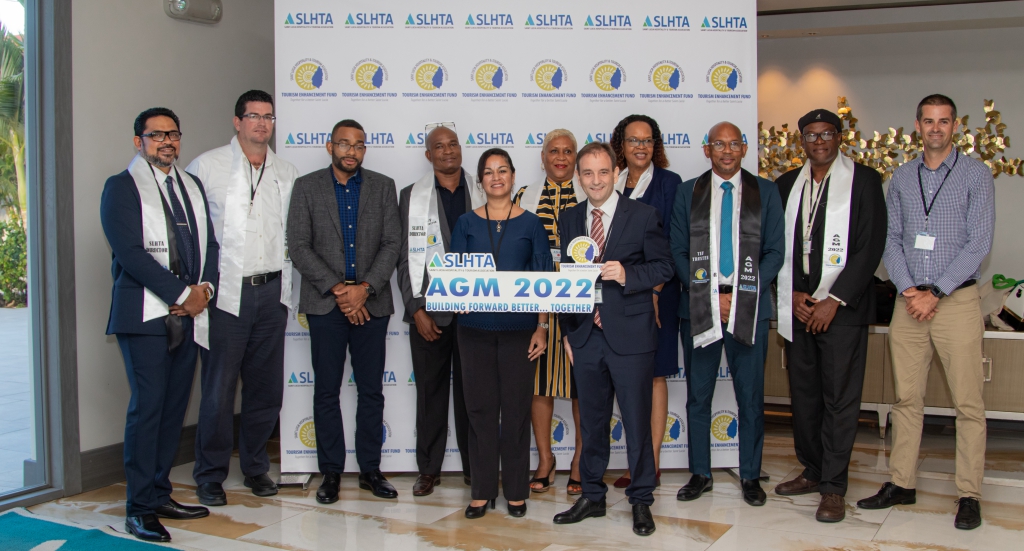 Paul Collymore - President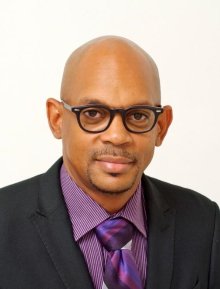 SLHTA President Paul Collymore is the General Manager at The Landings Resort and Spa. Paul Collymore (Class of 2012) is a graduate of the Cornell | School of Executive and Professional Education and has a wealth of experience in the hospitality sector. Past appointments included the general management of the Ocean Two Resort and Residences in Barbados. Previous management experience centres in Barbados at The Crane Resort and Residences, Patisserie and Bistro Flindt and Sam Lord's Castle Resort. Paul's move to The Landings is his first venture into St Lucia. Under Paul's management, the Ocean Two Resort and Residences was awarded the best Hotel Operations Category at the Caribbean Hotel and Tourism Organisation (CHTA) Caribbean Hotel Industry Exchange Forum 2016.
Karolin Troubetzkoy - Immediate Past President
457-7977 – karolin@slhta.com
---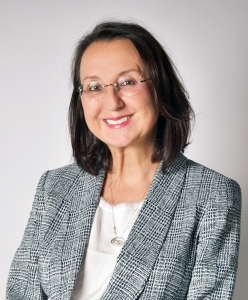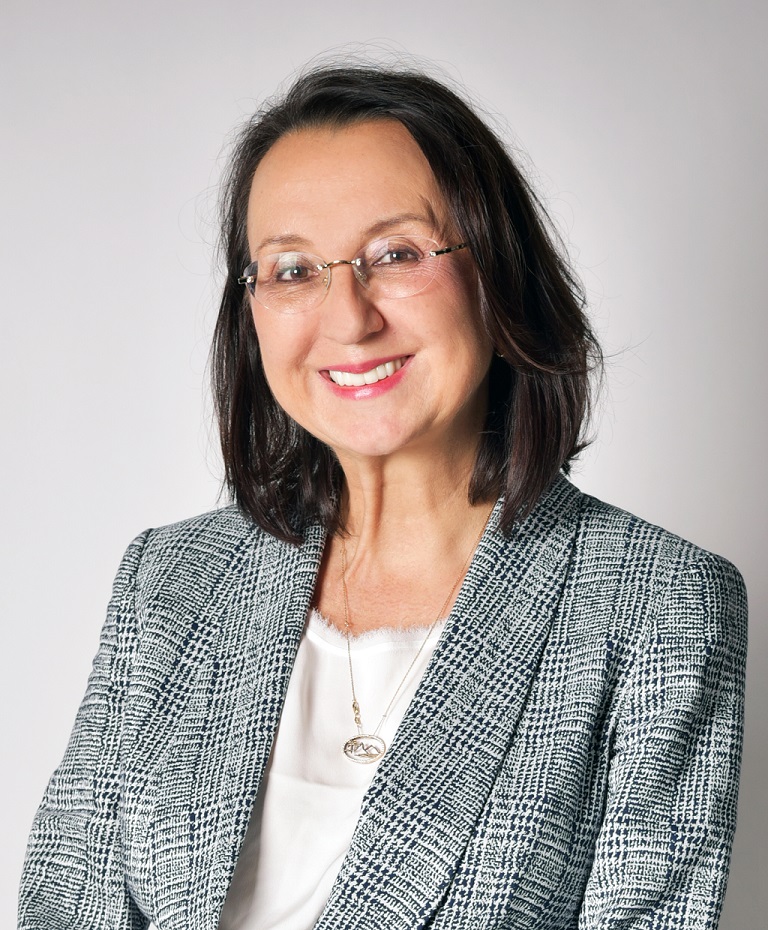 Karolin Troubetzkoy is the Executive Director, Marketing and Operations of Anse Chastanet and Jade Mountain Resorts in Soufriere, Saint Lucia. She has been spearheading the marketing and day to day operations of these award winning resorts since 1986, with Jade Mountain Resort opened in 2006.
From 1984 – 1986,   Mrs Troubetzkoy worked with Spice Travel in Saint Lucia and also, served as a consultant for the Organization of American States and in that capacity,  producing tourism feasibility studies for the tourism marketing of Pigeon Island, the Maria Islands, Sulphur Springs, and also, a marketing brief for the St.Lucia Tourist Board.
From 1984 – 1985, Mrs Troubetzkoy was a consultant for the Organization of American States and in that capacity, produced tourism feasibility studies for the tourism marketing of Pigeon Island, the Maria Islands, Sulphur Springs, and also, a marketing brief for the St.Lucia Tourist Board. In December 2002, the St Lucia Hotel and Tourism Association bestowed on Mrs Troubetzkoy the coveted Crystal Award for services to the hotel industry.
From March 2010 to January 2016, Mrs Troubetzkoy was the President of the Saint Lucia Hotel and Tourism Association (SLHTA). Mrs Troubetzkoy personally oversaw the development of a broad social media platform for the SLHTA including profiles on Twitter, Instagram and Facebook as well as the launch of a variety of websites for SLHTA, including:
She was instrumental in the successful implementation of a hotel booking engine for SLHTA as well as the launch of a Saint Lucia Tourism Enhancement Fund (a voluntary contribution system of US $2 per visitor per room night), which enjoys a high compliance rate among the Saint Lucia hotels. As of March 2016, Mrs Troubetzkoy has been appointed the chairperson of the Tourism Enhancement Fund.
Mrs Troubetzkoy was a Director of the Saint Lucia Tourist Board and the Chairperson of the Tourist Board Marketing Committee for many years. Mrs. Troubetzkoy has been an active member of the marketing committees of the Saint Lucia Tourist Board for the past 20 years and has been a Saint Lucia Tourist board member from 2007-2009 and again from 2010-2016.
She was the 1st Vice President of the Caribbean Hotel and Tourism Association (CHTA) from 2014-2016 and became CHTA President in January 2016 to June 2018. Mrs Troubetzkoy chaired the CHTA Advocacy Committee for the region from 2012-2014. As of Oct 1, 2014, Mrs Troubetzkoy is the Co-chairperson of CAST (Caribbean Alliance of Sustainable Tourism). In June 2018, Mrs. Troubetzkoy was appointed chairperson of the CHTA Education Foundation. In July 2018, Mrs. Troubetzkoy was elected once again as President of the SLHTA.
She is the Honorary Consul of the Federal Republic of Germany in Saint Lucia and is a citizen of Saint Lucia.
She was the recipient of the Saint Lucia Hotelier of the Year Award in 2006. In 2012, Mrs Troubetzkoy received the prestigious Caribbean Hotelier of the Year Award from the Caribbean Hotel and Tourism Association.
She holds a degree in business administration with majors in both tourism marketing and hotel and restaurant management from the University of Applied Sciences in Munich. She speaks four languages: German, French, English and Italian.
PHILANTHROPIC WORK
Building on her belief (shared and practiced by her husband since the property beginnings) that as much economic benefit as possible is to be kept in the region, Mrs Troubetzkoy, over the past 30 years, built up a network of seamstresses and craftsmen to hand-make all of Anse Chastanet's furniture, soft furnishings and also table line and bathrobes.
She has worked closely with local craftsmen and artists to develop unique Saint Lucia art and Mrs Troubetzkoy instigated an "Art in the Hotel" program in 1985. Long before this became a trend in the hotel industry she opened one of the first hotel art galleries in the St Lucia in the '80s at Anse Chastanet Resort.
Together with her husband Nick, the Troubetzkoys have sponsored and continue to sponsor local charities, schools, sports events and others too numerous to be mentioned.
In 1989, Karolin Troubetzkoy recognized the desire by guests to be able to assist in her local charity work and created a guest charity account. Since then, these funds have enabled her to expand her charitable work further especially in the region of child education and care for.
In the early 90's, they started an "adopt a farmer" program, and continue to the extent possible to purchase as much produce locally as possible. In addition, the Troubetzkoys also run an organic farm and make their own chocolate under the label Emerald Estate, inspiring others on island to become artisanal chocolate makers.
As Honorary Consul of the Federal Republic of Germany, Mrs Troubetzkoy secured funding for a new school cantina and kitchen for the Bouton School near Soufriere, a carpentry facility for the Soufriere Comprehensive School, a library for the Banse La Grace school among other projects.
Mrs Troubetzkoy is the Patron of the Saint Lucia Cerebral Palsy Foundation.
John Mathurin - 1st Vice President
450-4525 – john@serenitytvl.com
---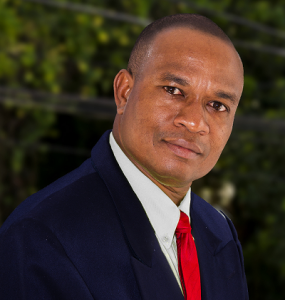 Mr. John Mathurin has been an SLHTA's Board member representative for Airlines, Travel Consultants, Destination Management Companies, Cruise Handlers and Wedding Service Providers.
John is a 30 year veteran in St Lucia's tourism industry.  Co-owner and Manager of Serenity Vacations & Tours DMC, John has also worked in a finance and accounting capacity with various hotels.
An avid champion of Human Resources Development as a means of spreading the economic offerings of Tourism, John also serves as an industry representative on the Hospitality Industry Advisory Council formed by the Ministry of Education, a trustee of the SLHTA's  Tourism Enhancement Fund and on the Tourism Transportation Regulatory Committee of the Ministry of Tourism.
Erwin Louisy - 2nd Vice President and Representative for Airlines, Travel Consultants, Destination Management Companies & Wedding Services Providers
450-0507 – erwinlouisy@candw.lc
---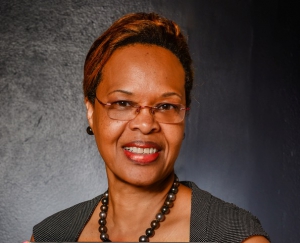 Ms. Erwin Louisy, Managing Director, Barefoot Holidays:
The brain child of Erwin Louisy, Barefoot Holidays St. Lucia under her guidance has been a key player in St. Lucia and the Eastern Caribbean with regards to Destination Management Services for Tour Operators, Travel Agents and the Incentive/Meeting Planning industry. She is known for being thorough and leaves no stone unturned to ensure that her clients are fully satisfied, and assignments are completed with the highest level of proficiency.
She is a thirty-year veteran of the industry with an initial grounding with the Airlines and the Literary Arts. She has a wealth of knowledge and experience in the Hospitality Sector with a focus on Destination Management Services (DMC), service delivery, contract negotiations, marketing, negotiating and executing at International Travel Trade Shows.
Erwin has served on the St Lucia Hotel and Tourism Association (SLTHA) board for 2 terms as the director for DMCs, Airlines & Travel Agents and one term as the 2nd vice president.
She is a former board member of the US-based internationally recognised Association of Destination Management Executives International (ADMEI) and has served as a board member of Society of Incentive Travel Executives (SITE Florida & Caribbean Chapter), with the responsibility for addressing ethical issues that may arise amongst members of the organisation resident in Florida and the Caribbean region.
Marella Devaux - Representative for Luxury Villas and Vacation Rentals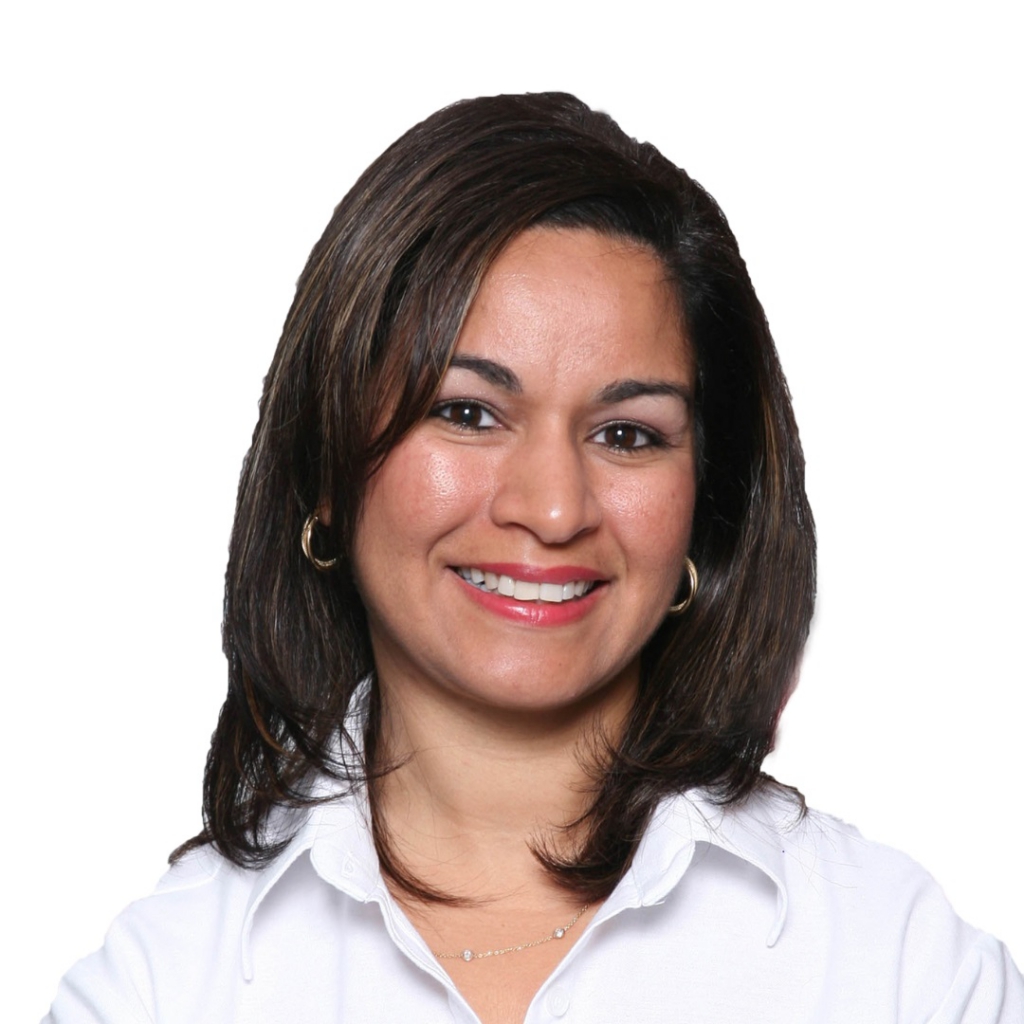 Mrs. Marella Devaux is the Managing Director of Blue Sky Luxury and Terra Caribbean St. Lucia. Blue Sky Luxury offers holiday home rental and property management services for a large and diverse portfolio of villas and Terra Caribbean, provides real estate and valuation services.
Mrs. Devaux has over 20 years of experience in the fields of sales, marketing and public relations and has worked with multinational firms in Canada, Trinidad and Saint Lucia. In the last 5 years, she has applied her expertise to the hospitality and real estate sectors in St. Lucia and ensured a high level of knowledge and professionalism across her teams.
Mrs. Devaux is proud to have been elected to the Board of Directors of the SLHTA and believes in building strong relationships in all that she does. Marella is passionate about service excellence and the growth of the Villa and Vacation Rental Sector and remains committed to working with all members for the advancement of the sector. Prior to this position Marella was the Chair of the Luxury Villa Sector for the past 18 months.
Mrs. Devaux is a Trinidadian by birth and has been living in Saint Lucia for the last 17 years. She is an alumnus of Ryerson University, Toronto Canada, and holds a Bachelor of Commerce.
Winston Anderson - Representative for Large Hotels
455-2000 – wanderson@grp.sandals.com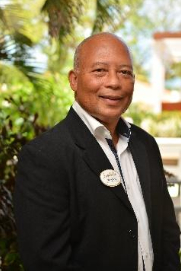 A charismatic, visionary with a transformational leadership style is only the tip of his iceberg. Winston Anderson, Managing Director Sandals Resorts in St Lucia, has been with the company since 1992. He is a dedicated professional with a passion for the development of people.
A veteran with over thirty-five (35) years of experience in the industry; Winston is a true stalwart who has worked in various areas in the industry including food and beverage, accounting, rooms division and project management, to name a few. 
Over the years, he has invested in self-development through education, which has influenced the distinguished leader he is today. He is the holder of several professional certificates such as Bachelors' Degrees in Hospitality Management and Behavioral Science, a Master's Degree in Hospitality Management and a Doctorate in Management. This transformational leader was also granted an Honorary Doctorate in Management and Leadership by Global University for his contribution to leadership, community and social work.
In addition to his role as Managing Director, Sandals St Lucia, Winston is an executive member of St. Lucia Hospitality and Tourism Association, Chairman of the Tourism Enhancement Fund. He is also affiliated with Friends of Victoria (Hospital), Faces of Cancer and regularly contributes to charities around St. Lucia. He is also extremely big on family; not only is he a committed family man but he has also adopted many children and continues to provide them with support particularly in education.
This humbled professional driving force is his desire to see people develop; when asked about his commitment to the Sandals Resorts and the hospitality field in general, he explained that they share his values such as his passion for people, family spirit, the drive to continuously improve and reinvent the product and dedication to the community. 
Winston's commitment to people and the community is evident as his social contribution has been experienced in over five islands while he journeyed through his professional endeavors. This according to Winston is his way of giving back as he too was mentored and encouraged at the beginning of his career. 
His most treasured accomplishment is the contribution and influence that he has been able to impart on others for their development and continues to look at new emerging trends in the Industry to keep his Organization and Destination St Lucia current, competitive and remain at the cutting edge. His motto and mission is to remain a true visionary, a true leader and a man who selflessly works for the betterment of the community, the development of people and the progression of St Lucia that he truly loves and has made his home.
Christian Gándara - Representative for High-End Boutique Hotels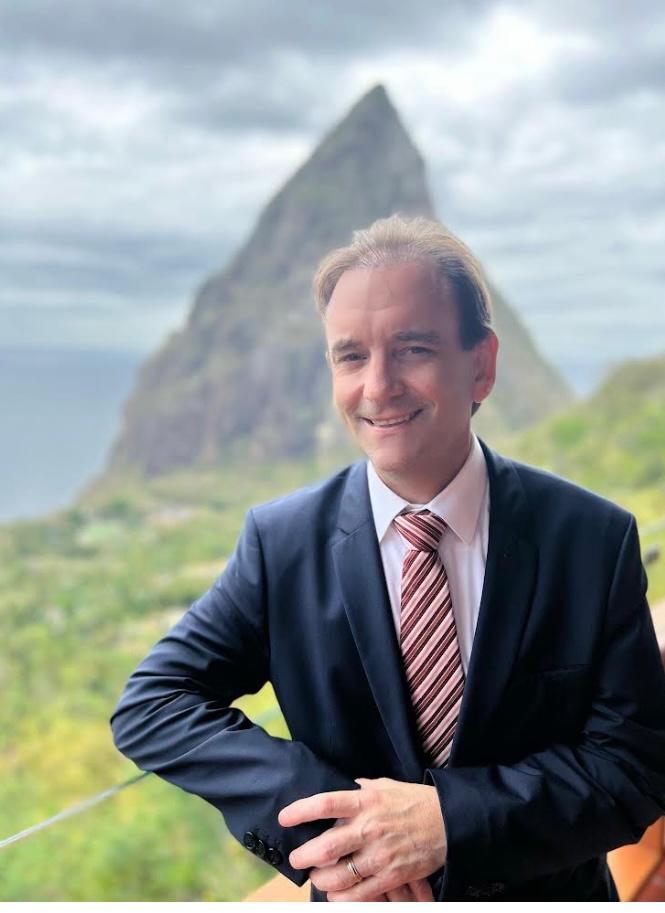 Christian Michael Gándara Klopfer has over thirty years' experience in the hospitality industry, with over twelve years in Management and Executive positions at Ritz-Carlton Hotels.
Mr. Gándara has also held Executive positions at Relais & Chateaux properties in Switzerland, Bermuda, and Puerto Rico.
He is currently the General Manager of Ladera Resort.
Mr. Gándara attended Ecole Hôtelière de Lausanne, Switzerland where he studied Hotel & Restaurant Management. He completed his Chef Apprenticeship at Penta Hotels, Heidelberg, Germany. Highschool: German School, Guatemala.
Mr. Gándara speaks four languages: mother tongue; German and Spanish, Fluent in English and Proficient in French.
Cheryl Gustave - Representative for Small Properties (Small Hotels, Inns, Bed & Breakfast Establishments & Guesthouses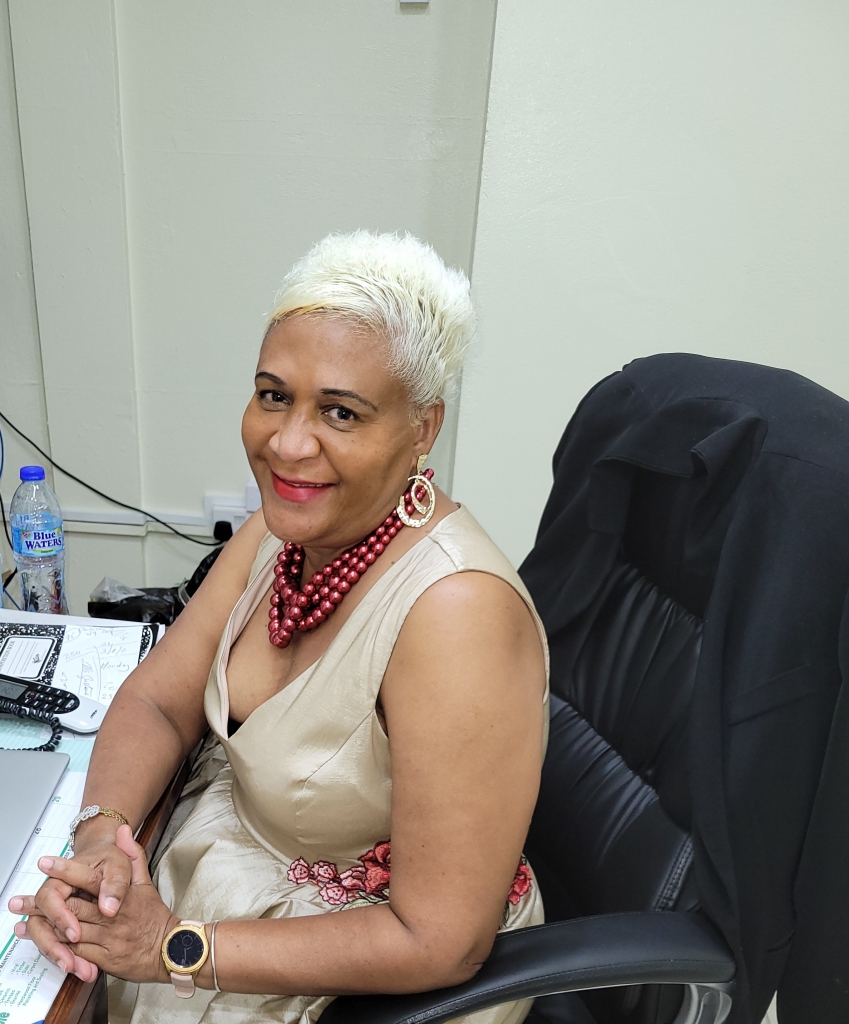 A graduate of the St. Lucia Hotel Trades at the Morne Technical College (Sir Arthur Lewis Community College), Ms. Cheryl Gustave joined Cunard Hotel La Toc in December of 1977 as a dining room hostess.
With her enthusiasm and determination to get ahead, she worked in various departments as a telephone operator, receptionist /cashier, secretary to the financial controller and receivables clerk. In November 1989, Gustave was promoted to Credit Manager, a post she held until the sale to Sandals in 1992.
In 1995, Gustave started her tenure at the Bay Gardens Hotel in the capacity of Front Desk /Reservation clerk. Just a few months later, she was promoted to Front Desk/Assistant General Manager. She held this this position until December 2000. In 1996/1997 Gustave was awarded employee of the year at the Par Excellence awards. In 2001 Cheryl was also awarded Manager of the Year at the Par Excellence awards.
From December 2001-2006, Gustave served as the General Manager of Ginger Lily Hotel, an eleven-room boutique hotel. Under her skillful leadership the newly opened hotel recorded several repeat clienteles. Within the second year of operations, Ginger Lily also won a Gold Award for quality service. Ginger Lily also received a Silver Award from Virgin Holidays for a well-rounded small hotel.
In March of 2007, the Downtown Hotel in Soufriere contracted Gustave to assist in rebranding and ensure the presence of this small hotel in the industry, the result has been a success story.
On June 1st, 2007 Gustave returned to Bay Gardens Beach Resort and Spa as the Front Desk Manager/Assistant Executive Manager/Resident Operations Manager. In 2017 she was promoted to General Manager of Bay Gardens Hotel and Inn, a position she currently holds.
Gustave holds a diploma from the Professional Career Development Institute in Norcross, Georgia and a Certified Rooms Division Executive (CRDE) from the Educational Institute of the American Hotel & Lodging Association. She also holds a certificate of Achievement from Dale Carnegie – Skills for Success.
Currently, Gustave's focus is on the development of the up-and-coming workforce. She understands the need for personal growth and development of the youth, and vulnerable individuals, and thus channels her efforts in seeking potential in the youth, building their self esteem whilst empowering them with opportunities for future growth. She believes that with a positive attitude, ambition, passion, and the appropriate opportunity, one can achieve major milestones.
Gustave's motto in life is to "always get ahead and reach for the stars." Her advice to other staff members: "never become complacent in whatever you do, always set goals and objectives, and remember the sky is the limit."
Wadi Zakhour - Representative for Independent Restaurants & Food & Beverage Suppliers
---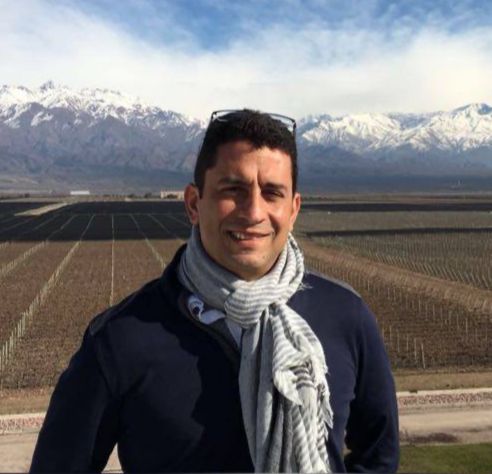 Mr. Wadi Zakhour is the General Manager of Lazy Lagoon Trading – a F&B distribution company. Lazy Lagoon offers a wide range of food products (Frozen, Chilled and Shelf-stable), as well as having a Spirits and Wine portfolio offered to the hospitality industry in Saint Lucia. He is also co-owner of La Mesa Restaurant at the Rodney Bay Marina which incorporates all the Latin flavors to local ingredients for tourists and local customers enjoyment.
Mr. Zakhour has over 28 years of experience in finance, international trade, product sourcing and supply chain, with over 18 years servicing the hospitality industry. Mr. Zakhour has worked with multinational firms in Japan, USA, Central America, Trinidad & Tobago and Venezuela, and has always focused on Trade, Business Development and Mergers & Acquisitions.
Mr. Zakhour is eager to start adding value to the Restaurant and F&B Suppliers sectors. He believes in Saint Lucian culinary products and services, which can significantly improve the experience for our visitors and Saint Lucia as a Touristic Product. His main objective is to make sure both sectors are able to add value to the market, taking into account the large number of members seeking the same goals: offering profitability to their shareholders / families while showcasing their products.
Corey Devaux - Representative for Ground Transportation & Cruise Sub-sectors and Tour Service Providers (Automobile Rentals, National Taxi Union, Tourism Taxis & Cruise related businesses)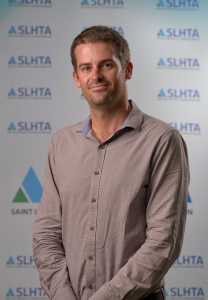 458-0123 – sales@seaspraycruises.com
Corey Devaux is the General Manager of Sea Spray Cruises Limited, and has been working with the company since December 2012. He attended St. Mary's College for his secondary education, followed by the University of Central Florida, where he obtained a Bachelors degree in Finance and a Minor in Real Estate. He was nominated for Young Entrepreneur of the Year in 2016, and has been serving on the SLHTA Board of Directors for 3 consecutive terms. Corey plans to take the tour business in St. Lucia to the next level and will soon be welcoming a new addition to his fleet of vessels that will set his company apart from the competition.
Sean Devaux - Representative for the Yachting and Maritime subsector
572-7200 – sdevaux@igymarinas.com
---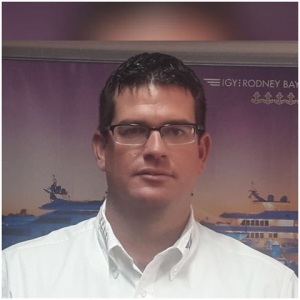 As the general manager of IGY Rodney Bay Marina, Sean Devaux brings extensive marina operations and management experience. Sean joined IGY as boatyard manager, followed by operations manager before becoming General Manager in 2015. Prior to joining IGY Marinas in 2012, Devaux served as operations manager at a Catamaran company for four years. His passion for boating and the marina industry stems from his upbringing, as his father managed ganters bay marina in port Castries. A St. Lucian native and an active member in the community, Devaux is the president of the St. Lucia Game Fishing Association and serves as maritime director on the board of the St. Lucia Hospitality and Tourism Association. Devaux received his bachelor of science in sociology at the University of Western Ontario in Canada.

Daryl Raymond - Representative for Utility Companies, Statutory Corporations and Financial Institutions
---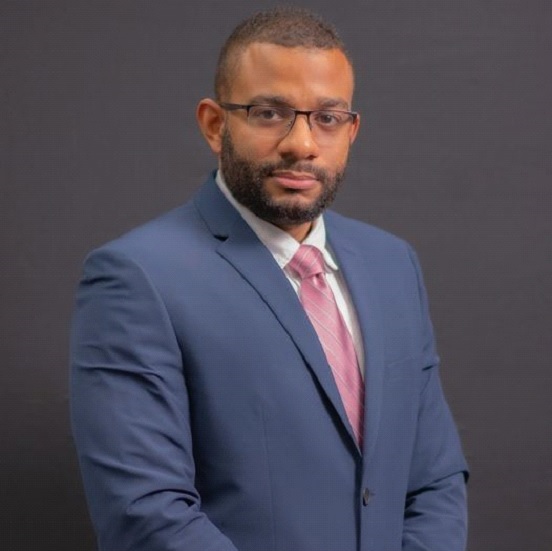 Mr. Daryl Raymond is the country manager of Rainforest Adventures (RFA) St. Lucia. Mr. Raymond also has responsibility for RFA's St. Maarten operations. Rainforest Adventures is a tour operator with its primary focus on ecotourism. The company creates unique adventures that inspire the sustainable use of the environment and an appreciation of local culture. The Company has operations in destinations across Latin America and the Caribbean.
Mr. Raymond is a graduate of the University of the West Indies, Cavehill Campus, Barbados, from where he attained a Bachelor of Science Degree (B.Sc.) in Banking and Finance, with First Class Honors. Mr. Raymond also holds a Master of Science (M.Sc.) with Distinction, in Development Finance from the University of Manchester, UK.
Mr. Raymond is presently the Chairman of the Saint Lucia Development Bank. He has previously held the position of Senior Consultant with Deloitte – attached to the USAID Caribbean Clean Energy Project. Within the sphere of the public service, Mr. Raymond served as Contracts Manager at the Ministry of Infrastructure, Port Services and Transport. In addition, he has served on numerous statutory boards including the Board of Directors of Invest St. Lucia.
In addition to his academic and professional pursuits, Mr. Raymond has also been immersed in community activism. He is a former 1st – Vice President of the St. Lucia National Youth Council, a former Director on the Board of the Community Development Foundation (CDF), and a former Secretary of the St. Lucia Kennel Club.
Kirk Elliott - Representative At Large for Banks, Professionals, Educational/Training Institutions & Other Allied Members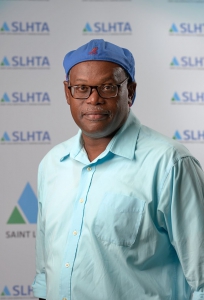 Kirk Elliott is a Social Entrepreneur/Photographer who is passionate about the development of systems and methodologies that seek to ensure the economic benefits of tourism redound to the broadest cross-section of society.  With over 25 years of experience in the hospitality industry Kirk has garnered a wealth of knowledge in both customer service as well as customer satisfaction which he deploys towards delivering excellence beyond client expectation.  
In recent years Kirk has developed a special interest in sustainable community based tourism.  He currently mentors a small community of descendants of Saint Lucia's original Freedom Fighters intent on developing a sustainable community based tourism product that becomes an International Benchmark of Sustainable Community Based Tourism within a UNESCO World Heritage Site.
Kirk holds a Bachelor of Science degree in Geology and Chemistry from the University of the West Indies (UWI), Mona, Jamaica.  Kirk also holds Certification in NGO Profession Management from the University of the West Indies Open Campus, Certification in Sustainable Tourism in Small Island Developing States from the Hamburg University of Applied Science and he is also a Certified National Geographic Educator. 
Kirk is the creator of the St Lucia Photo Tour, a niche tourism product that immerses vacationers in the culture and history of Saint Lucia through the medium of photography. His Photo Tour was inducted into the TripAdvisor Hall of Fame in 2019 and as of this writing is ranked as the #1 Outdoor Activity in Castries on TripAdvisor and as one of the top 5 photo tours in the Caribbean.
Kirk's photography has been featured in The New York Times, Newsweek Magazine, Sandals Resorts, The Government of Saint Lucia, Office of the Governor General of Saint Lucia, the Caribbean Development Bank (CDB), NBC News, Time, The Guardian, Getty Images and the Organisation of Eastern Caribbean States (OECS), among others
Noorani Azeez - SLHTA CEO
453 1811 – slhtaexec@gmail.com
---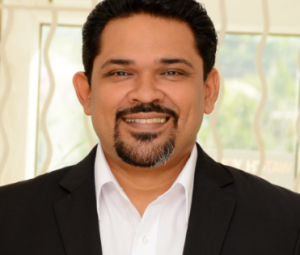 Noorani Azeez under his current portfolio as Chief Executive Officer at the St. Lucia Hospitality and Tourism Association (SLHTA), is charged with the development of strategic plans and re-engineering of organizational structures and systems to ensure a more pro-active role in tourism advocacy and enhanced productivity of the Association and its members.
Under multiple portfolios over the past nine years, Noorani facilitated and led the successful creation and management of:
SLHTA's Tourism Enhancement Fund which has supported over 100 hundred projects designed to build community resilience, support environmental protection and establish linkages between tourism and other industries
A Hospitality Training Centre which trained over 700 tourism industry employees during its inaugural year in 2017
A local Foreign Languages Learning Centre in collaboration with the Embassy of Mexico and University of Quintana Roo
A Hospitality Apprenticeship Program for Youth which has provided tourism internships for over 550 unemployed youth seeking careers in hospitality
The Virtual Agricultural Clearing House facility which uses a What's App platform as a trading forum for farmers and hoteliers. Over 400 farmers and 12 hotels participate in the program resulting in trade of almost 1 million dollars of locally grown agricultural produce during its first year of operations. The project has won international best practice awards and recognition from the CHTA and WTTC.
Negotiated the institution of an SLHTA Group Medical Insurance Plan for industry employees via the SLHTA to allow access to medical insurance for employees whose companies cannot afford to provide insurance for them. To date, over 2000 employees currently participate in the program which has greater benefits than any other local plans for the lowest premiums.
Prior to joining the SLHTA, Noorani served as Training and Development Manager for Sandals Resorts International. His responsibilities in this post included conducting training needs assessment of team members and providing training and guidance to line staff and management professionals in a variety of subject areas, both locally and regionally, to ensure consistency in service delivery.
Before this, he served as General Manager at the National Skills Development Centre Inc. (NSDC) for over five years. At NSDC he was responsible for negotiating donor grant funds and managed projects for training unemployed youth in hospitality and other fields of study.
Qualified with a degree in Business Administration and experience as a project development and management specialist, Noorani adds value to community resilience efforts, private sector development and the national growth agenda through excellent human relations skills, effective organizational task management and impeccable character. The opportunity to energize the holistic development of small island developing states and purposefully impact our communities are endeavours which unlock his passions.
Gasper George - Representative For SLASPA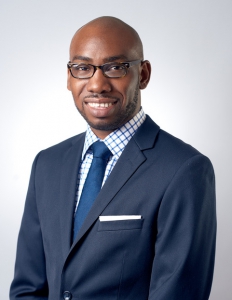 Gasper George is Saint Lucia Air and Sea Ports Authority's (SLASPA) Senior Manager for Business Development and Corporate Communications. Reporting to the Chief Operating Officer, Mr. George spearheads all marketing, research, product & business development, media, public relations and communications efforts for the Authority.
Prior to joining SLASPA, Gasper was the Business Development Manager at St. Lucia Air Freighters, authorized agent for Amerijet. He also previously worked with the Saint Lucia Trade Export Promotion Agency (TEPA) in the capacity of Marketing and Promotion Officer, where he pioneered national export development efforts in the North American (USA and Canada) and Caribbean (French Overseas Territories inclusive) markets.
Mr. Gasper George Serves on the SLHTA Board of Directors as the Representative for SLASPA.