INDIGO PEARL PROPERTIES INC
INDIGO PEARL PROPERTIES INC
Designer villas by 'Indigo Pearl Properties' are situated in a cozy, gated compound, located in the heart of thriving Rodney Bay, St. Lucia, West Indies. A convenient location within easy walking distance of many of the attractions of tropical St.Lucia – famous Reduit Beach, the Rodney Bay Marina, water sports and scuba diving operations,  popular restaurants, duty free shopping malls such as Baywalk and JQs, the casino, grocery stores, golf course & nightly entertainment.
Website: www.indigopearlproperties.com
Contact: 1-613-699-5073
Email Address: reid.levenson@indigopearlproperties.com
Blue Sky Luxury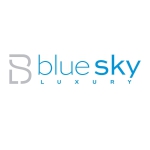 Our portfolio features more than 180 of the finest holiday homes in St. Lucia, meaning we have the best of the best, in every class.
Website: www.blueskyluxury.com/st-lucia/
Contact: 758-450-8240
Email Address: reservations@blueskyluxurystlucia.com
XHALE LUXURY VILLA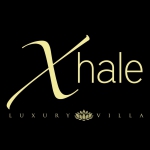 Xhale Luxury Villa is a five-star Caribbean villa designed for vacationers seeking to rejuvenate their mind, body and soul. Nestled along the windswept bluffs of St. Lucia's famed Cap Estate, where the Atlantic Ocean greets the Caribbean Sea, the villa combines privacy and luxury to reconnect you with nature.
Location: Cap Estate, Gros Islet, Saint Lucia
Contact: 1-205-946-4079
Website: www.xhaleluxuryvilla.com
MARIGOT BAY RESORT & MARINA
Beau Rivage Villa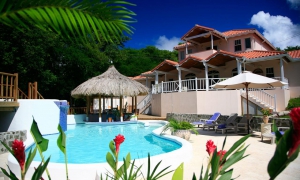 Whether you are planning a special occasion or looking for a relaxing vacation, you will be living in luxury while staying at Beau Rivage Villa, our fully-staffed, ocean view villa, which is one of the few villas on island within a five minute walk of the beach.
Website: www.beaurivagestlucia.com
Contact: (561) 452-8677 
Villa Atabeyra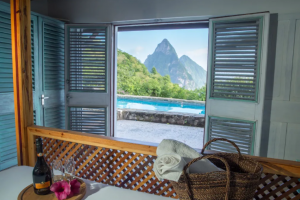 Villa Atabeyra is the epitome of a Caribbean hillside escape. The property overlooks the calm Caribbean sea with St Lucia's iconic Piton mountains within view. The villa features a pool and blends seamlessly with the flora of it's quiet surroundings.
Website: www.villaatabeyra.com
Location: Soufriere, Saint Lucia
Caribbean Habitats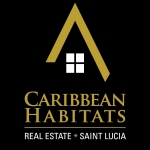 Let Caribbean Habitats tell you about the wide range of properties for sale in St. Lucia. Our portfolio also includes a full complement of Real Estate Services. We assist with properties for lease, furnished short-term vacation rentals, property management and cooperate relocation services.
Website: www.caribbeanhabitats.com
Contact: 758-725-6325
Email: info@caribbeanhabitats.com 
Windjammer Landings Villa Beach Resort
Windjammer Landing Villa Beach Resort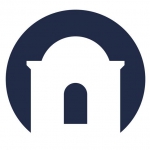 Tucked away on a lush hillside along the cobalt Caribbean Sea, Windjammer Landing Villa Beach Resort is unlike any destination you've witnessed. Bringing to mind the beauty and charm of a picturesque Mediterranean village, our stunning island retreat beckons with secluded villas, luxury amenities, and friendly Lucian hospitality.
Website: www.windjammer-landing.com
Contact: 1-877-522-0722
Stonefield Villa Resort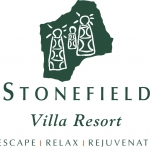 One of the first resorts in St. Lucia to open near the small fishing port of Soufriere, Stonefield Villa Resort transports you to a boutique tropical getaway filled with relaxation and rejuvenation. Escape and forget about the world when you stay in one of our 17 French colonial style villas in St. Lucia, each equipped with its own private pool and all the amenities that embody comfort and luxury to make for the perfect island getaway.
Website: www.stonefieldresort.com/en/
Contact: 1-800-4205731 /   758-459-7037 
7 The Harbour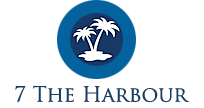 #7 The Harbour is situated in the townhouse development of The Harbour, located in Rodney Bay within easy walking distance of Reduit Beach, two shopping Malls with duty free shopping and the many restaurants, bars and nightclubs of Rodney Bay.
Website: 7theharbour.com
Contact: Tel UK: +447764199200
Tel USA: +17587233500
Email: info@7theharbour.com
VILLA C'EST LA VIE
A luxurious five bedroom Villa in a serene tropical garden close to the beach.
Website: www.villacestlavie.com
Contact: 758-452-0933
Email: cestlavie@casalucia.com
Caille Blanc Villa & Hotel
Caille Blanc Villa & Hotel
Caille Blanc Villa & Hotel operates as a one-of-a-kind luxury private boutique hotel with a 65 foot infinity pool and waterfall facing the majestic Pitons and the Caribbean Sea. Previously a private home, Caille Blanc Villa & Hotel is a few minutes drive to the pristine beaches of St. Lucia with superb snorkeling and world class scuba diving in an underwater park off the beach. Hidden beneath Caille Blanc Villa & Hotel lies a "snorkel cove" perfect for wiggling your toes in the sand and listening to the ocean waves.
With only six luxury suites, each individually appointed with treasures from around the world, en-suite bathrooms, hand carved four poster beds with Safari style nets, air conditioning, ceiling fans, flat screen tv's, room safes, and refrigerators, your privacy is assured.
Website: www.cailleblancvilla.com
Contact: +1 917-512-3375
Email Address: sales@cailleblancvilla.com
Balenbouche Estate
The Balenbouche St Lucia Guest House and surrounding property encompasses over 60 acres of natural vegetation, pastures, rivers and beaches, fruit orchards, tropical gardens and trails.  It is a world of its own, with a stunning natural landscape and rich history, and a mission centered around sustainability, authenticity and community.
Many of our visitors are repeat guests and independent travelers who really want to get to know the island, history and people. Balenbouche is particularly popular with artists, writers and photographers, as well as families and honeymoon and wedding couples. We offer tours, yoga and massage, meals, weddings  and other events, such as group retreats, volunteer opportunities and educational field schools.
Website: www.balenbouche.com
Contact: +1 (758) 455-1244
Email Address: info@balenbouche.com
Avocado Suites
Avocado Suites is a family-owned, bed and breakfast accommodation located in Barre St. Joseph, Castries. The property provides fully furnished, comfortable one bedroom and two-bedroom apartments in a quiet and friendly neighbourhood, which offers a bit of a private touch where one can enjoy an escape.
There is a large backyard with a lovely view of the Cul-De-Sac valley where guests can relax during their stay. Marigot Bay, major supermarkets, gas stations and restaurants are a mere 10 minutes away, whilst the city centre is approximately 15 minutes' drive from the property.
Email Address: reservations@avocadosuites.com
Contact: (758) 287-2730